If your dog is too big to easily lift in and out of the dinghy or onto a dock, how do you get them on and off the boat? Pamela Webster, The Boat Galley's VA, uses a ramp for her golden retriever, Honey.
Christine Springfield on MV Conchy Tonkin', came up with a different solution that she refers to as "Red Neck Dog Steps" to get their lab, Jack, on and off the boat. She says that she never had to teach Jack or Maggie (her other lab who died a couple years ago) how to use the steps as they were already familiar with going up and down stairs. The dogs just used the steps without hesitation.
She and her husband Scott (in the pictures) bought a set of fiberglass dock steps that they tie to Conchy Tonkin'. A fender between the steps and the boat protects the boat. All they do is steady the dinghy under the steps and the dogs go up and down on their own.
The bonus, says Christine, is that when they do go to a marina and need dock steps, they've got them. Like everything on a boat, the steps serve two purposes!
Thanks to Christine, Scott and Jack for these photos, taken after they stopped by to chat with us the other night! And yes, Jack really does take his ball everywhere.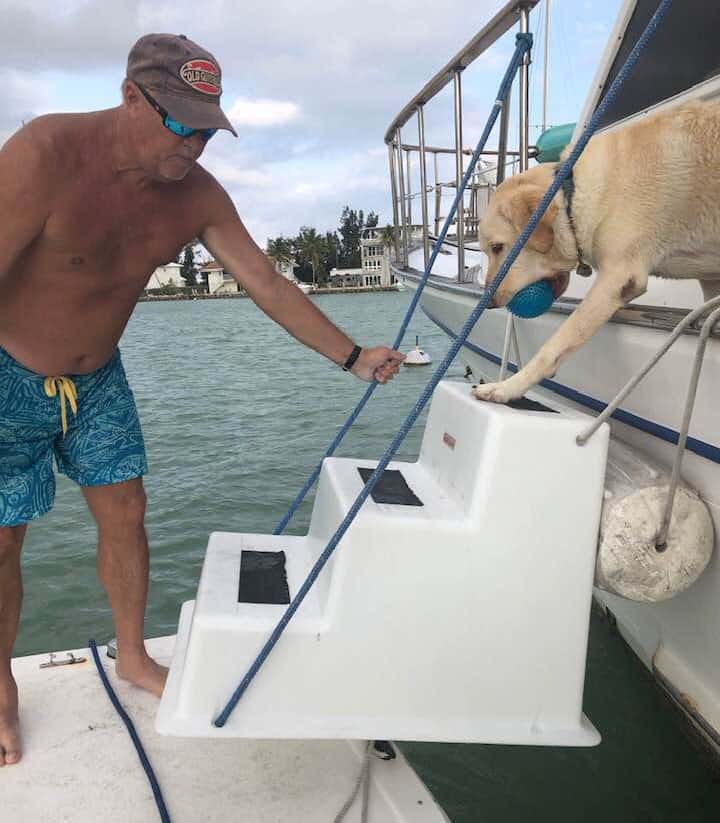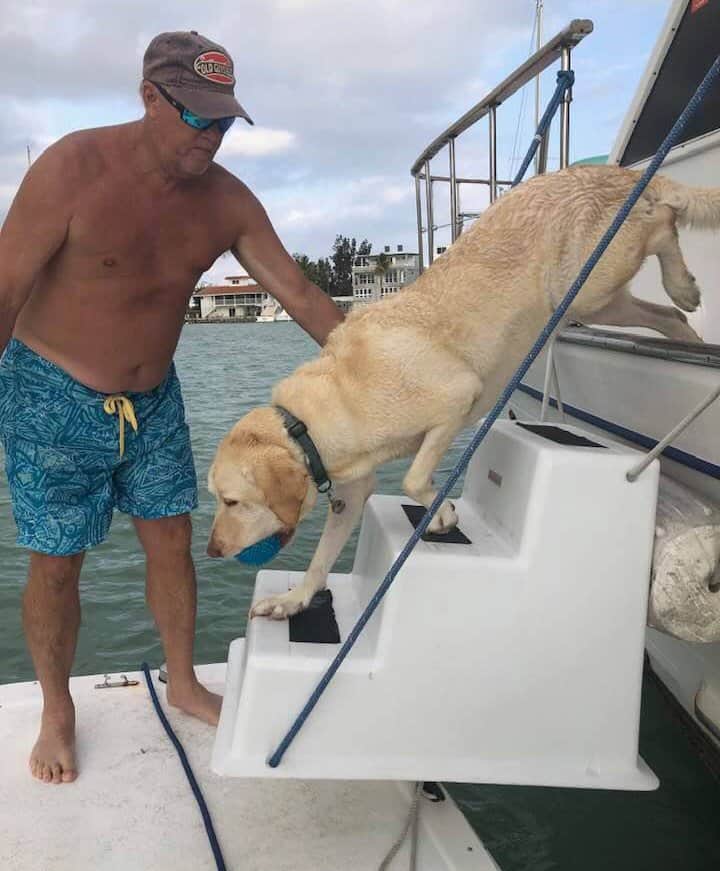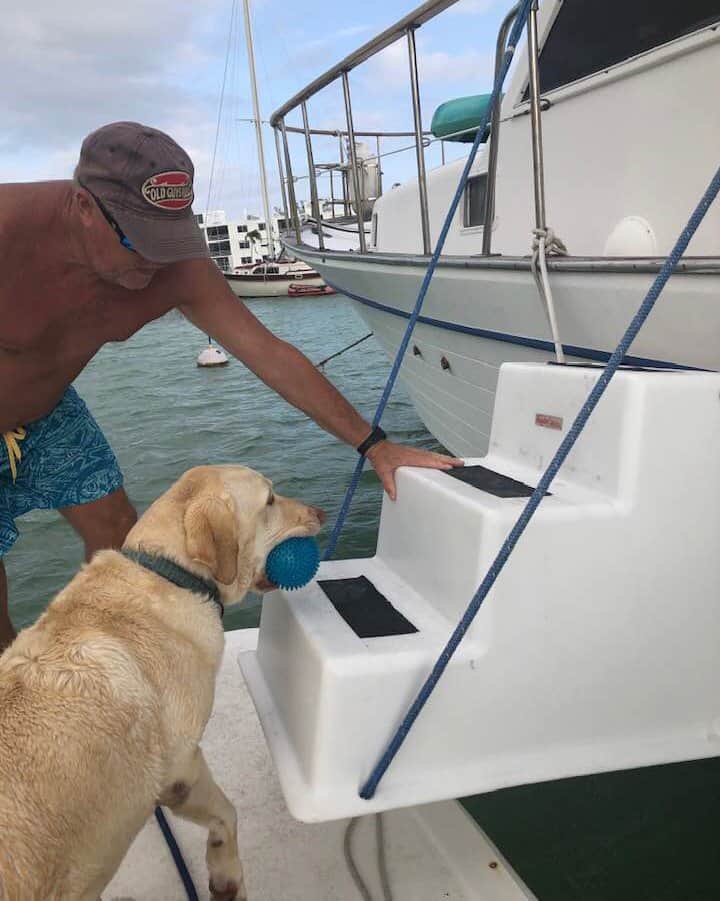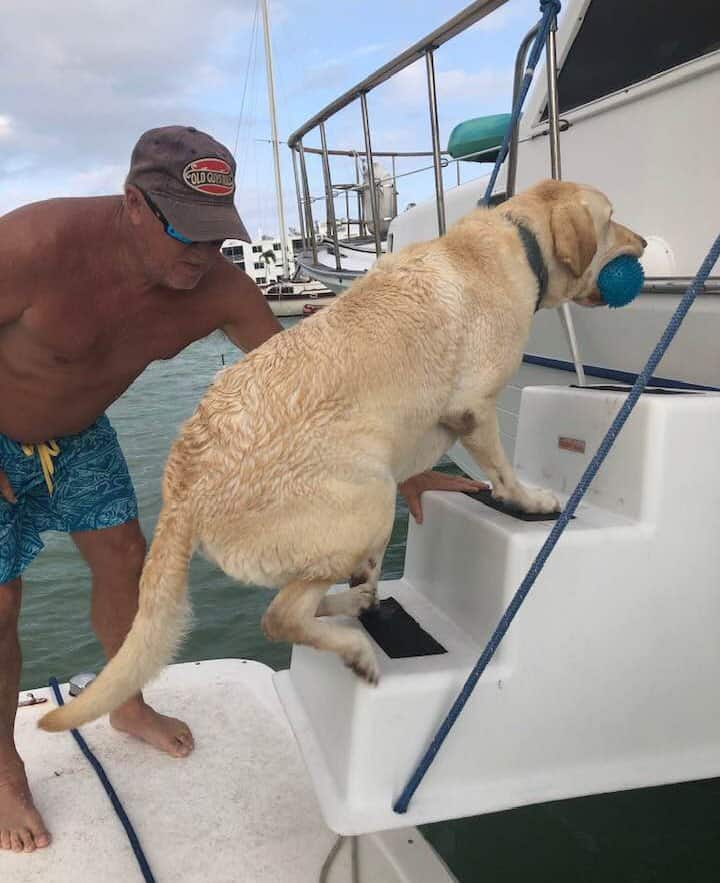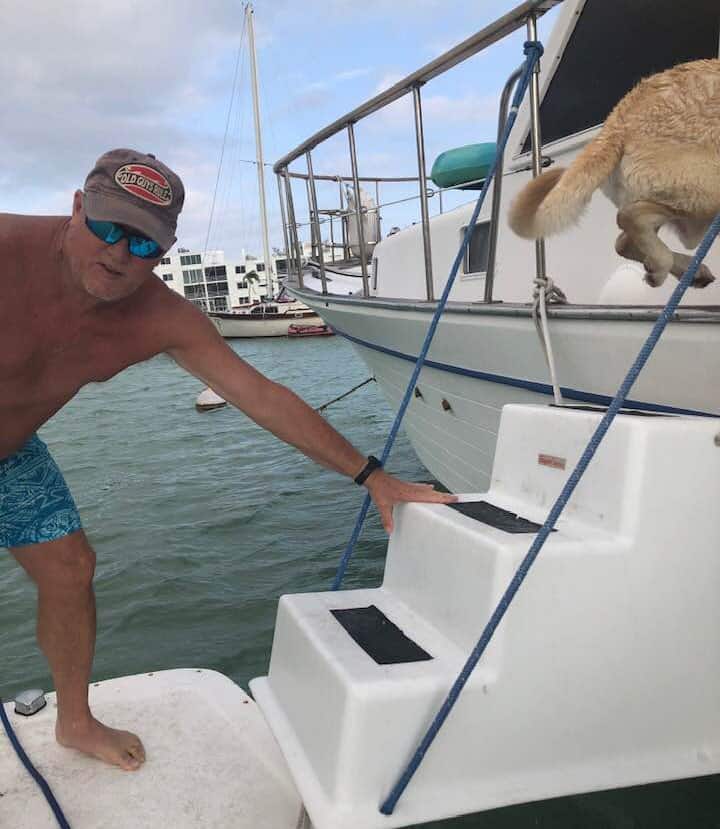 Here's your "Quick Start" to everything you need to know when living on a boat:


Making Boat Life Better
Some links in this article (including all Amazon links) are affiliate links, meaning that we earn from qualifying purchases.