This week, I've been re-reading Beth Leonard's Blue Horizons. It's a great book and I highly recommend it.
You're probably far more familiar with Beth's Voyager's Handbook, a comprehensive manual of everything you need to know to plan for and set off on a long-distance voyage aboard your own boat.  Blue Horizons is a totally different type of book, although it too covers the realities of cruising.
Blue Horizons is Beth's tale of their second major voyage — 6 years and 50,000 miles through the high latitudes.  Actually, the book is a collection of the "Blue Horizons" columns she wrote for Blue Water Sailing magazine.  But far from being a series of "this is what we did today" pieces, much of it deals with the trials and joys of cruising, the wonderful times and the times when she'd rather be almost anywhere else.
Dave's and my cruising is nowhere near as adventurous as Beth and Evans, yet I find myself smiling and nodding so many times as I remember feeling the exact same way at times.  If you're thinking of cruising and wondering what it's really like, well, the details of your travels will be different.  You're not likely to face the same conditions or challenges they do. But the thoughts and emotions are likely to be the same.  To use Beth's description, the highs are higher and the lows lower than living ashore.  And if you, like me, read the book after cruising a while, I'm sure you'll find yourself nodding time and again as you read a passage and say "yep, I understand."
Perhaps the best description was given by one of the reviewers on Amazon:  Blue Horizons tells of the inner journey that occurs over the course of the actual journey.  No one is unchanged by cruising.
Full disclosure:  Beth gave me a copy of her book back in 2007 when I organized a talk she did for Club Cruceros in La Paz, Mexico.  We've become friends but I have no financial interest in her book.  In re-reading the book this week, it simply struck me again how perfectly it describes the emotions and attitudes of cruising, and I wanted to tell TBG's readers about it.

---
Our FREE Provisioning Spreadsheet
Wondering how much of what foods to take on your next trip? Know just how much to buy of what — all arranged by grocery store aisle — with our handy Provisioning Spreadsheet. Includes detailed instructions to edit it for your favorite foods, how much your family eats, and how long you'll be gone. No spreadsheet skills needed!
It's FREE — get it here.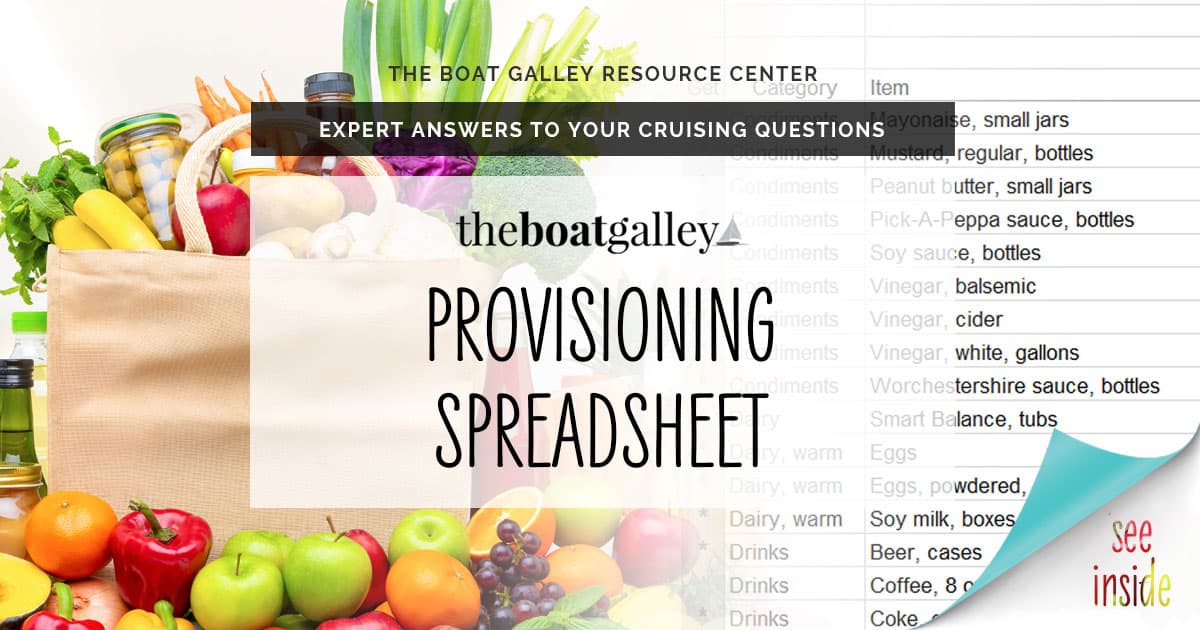 Some links above (including all Amazon links) are affiliate links, meaning that I earn from qualifying purchases. Learn more.