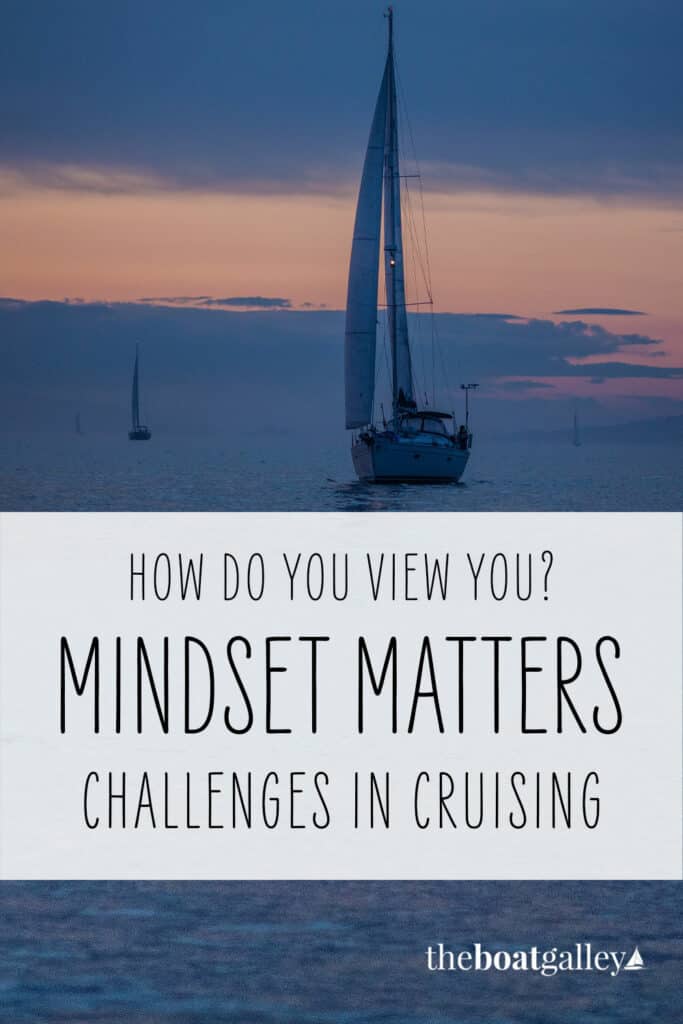 Okay, we all know there are likely to be some not-so-great days no matter where you live. But, do you blame where you are living or just take it in stride?
Your attitude – and that of everyone aboard – has a lot to do with whether you enjoy living on a boat.
Houses and apartments have problems with leaky pipes, wiring problems, cable and internet that goes out, ant infestations and so on. And while we find them frustrating, we generally just deal with them and go on about our lives.
On boats, the exact same problems can feel overwhelming, because we're not used to dealing with them specifically on a boat.
This is where your attitude comes into play. You can treat the challenges as an adventure, testing your skills. Or you can treat them like personal affronts, designed to make you miserable.
It's a choice. Living on a boat isn't always easy. There are tons of new skills to learn. Dave and I like to think that it keeps us mentally and physically active, with new challenges every day. And we find the rewards more than worth it.
Attitude also plays a role in how you view those rewards. Do you like feeling self-sufficient? Do you like to explore new places and appreciate them for what they are – not what you want them to be? Do you like finally solving a problem after three days of struggling. I love those little triumphs. But I know that not everyone does.
We talk about attitude like it's something you can just change at will. But the reality is that most of us can't. Yet, if you're thinking about cruising, it's something that you need to give serious thought to, not just for yourself but everyone who will be onboard. It's the single biggest predictor of "success" I know of; success being that it's enjoyable.
I love this life and the ways it tests me. I hope that's true for you and your crew too.
---
Be sure to subscribe to The Boat Galley newsletter to keep up with what we're up to and get helpful tips and encouragement from the water.
Some links in this article (including all Amazon links) are affiliate links, meaning that we earn from qualifying purchases.