Ever since I learned to make my own yogurt, I've been coming up with more and more uses for it.  It's not only a good source of calcium, but it's also great for keeping intestinal upsets at bay — or lessening the severity of those you do get.
Back in the days before cruising, I bought commercial yogurt and could count on it always being in the refrigerator, right where I'd left it.  Dave never ate any of it.
Shortly after I began making my own on the boat — this was in the days before Dave was diagnosed as being allergic to all milk products — Dave saw me put yogurt on my cereal and asked why I didn't put it on his cereal.
I made some reply along the lines of "well, you don't like yogurt."
"Well, that looks good, not like yogurt."
Now that Dave liked yogurt, I found myself using it more and more.  Soon, yogurt found its way into our breakfast, lunch, snacks, appetizers and desserts.
Homemade yogurt is much richer and smoother than most commercial yogurts, and even just a plain dish is a treat.  Here are some of our favorite ways to use yogurt:
Layer fruit and yogurt, then add a bit of crunch granola over the top — serve in a glass for a very pretty dessert as in the picture.
With honey drizzled over the top
With fresh or dried fruit mixed in (can add a little sugar to the yogurt) – this is great as breakfast or lunch, or as a treat after a hike, or as dessert
Mix with fruit juice as a drink
Serve over cereal instead of milk (we like to use 1/3 fruit, 1/3 bran cereal and 1/3 yogurt)
Over a baked potato instead of sour cream
In Mexican dishes if you're out of sour cream (but it can curdle if heated too hot, so it's best to add it after any cooking or baking)
Mix in 1 teaspoon vanilla and a little sugar and use as a dessert topping in place of whipped cream
As a dip for chunks of fresh fruit (this is a great quick appetizer)
Mix with an equal amount of peeled, seeded cucumber and a healthy dose of garlic and a bit of mint to make tzatziki, a Greek sauce and dip
I'm sure there are other great ways — add your favorites in the comments!
Pin it now! Save it for Later!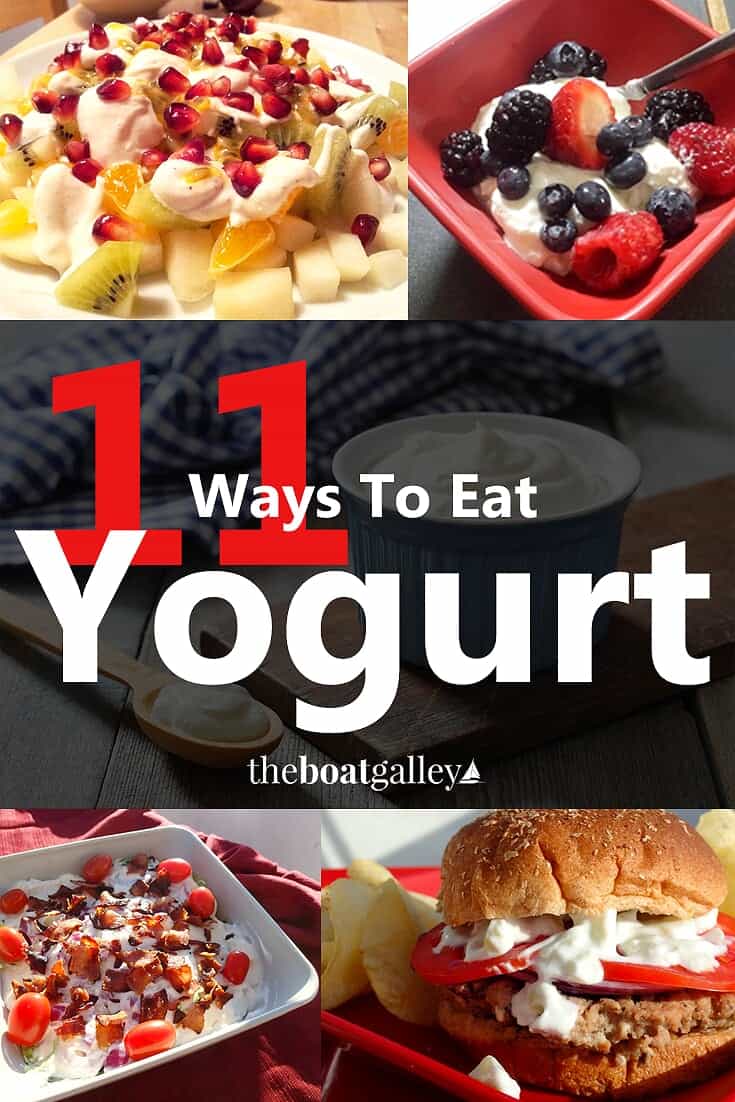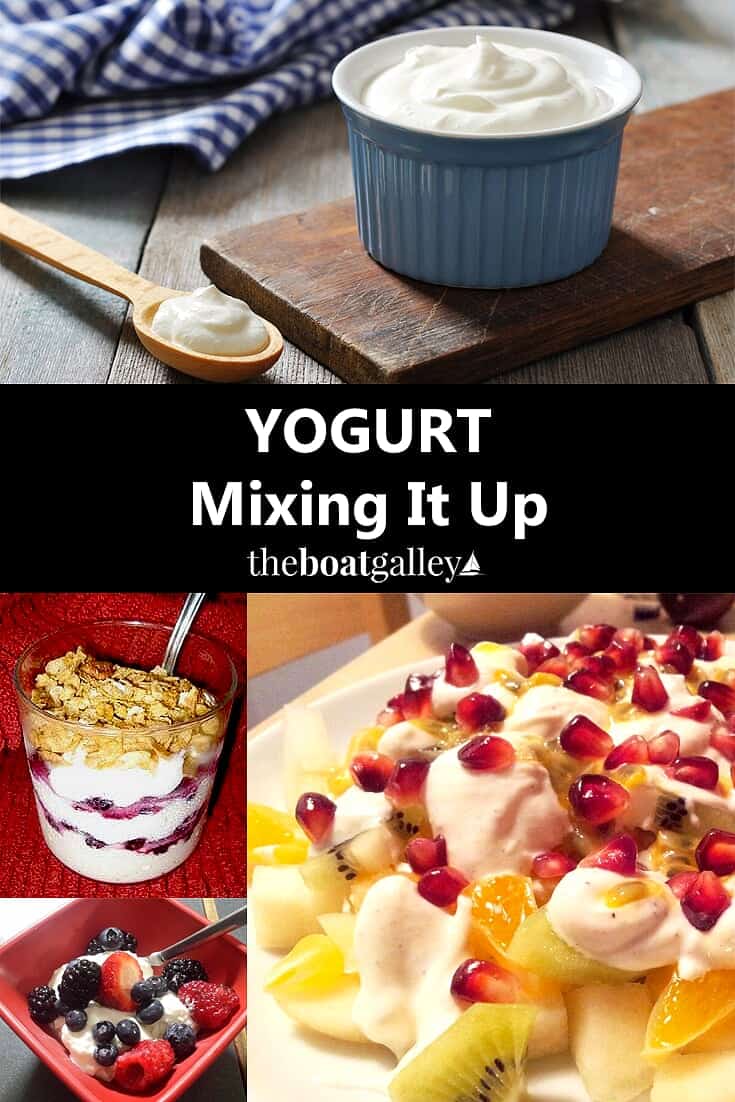 Some links above (including all Amazon links) are affiliate links, meaning that I earn from qualifying purchases. Learn more.