West Marine has been offering price matching for almost a year, but I've found that there are still a lot of boaters who don't know about it or how to take advantage of it. For international readers, West Marine is a large US chain of marine supplies stores.
West Marine offers price matching with retail competitors and, probably more importantly, all websites — Amazon and all those discount places. They require that the item be the same brand and model.
The easiest way to price match is to find out the manufacturer's model number for a given item and then search for it using Google. Click on the "Shopping" tab and find the lowest price. Go to that company's website — you can print the page with the price or bookmark it on your phone for quick retrieval when you're in the store. At least at my West Marine, it's fine to just show the cashier the website with the better price on a phone.
I have used price matching to save 25 to 33% off many items. Magma grill. New halyards. Harken blocks. Wiring and connectors. Emily Graham, a reader, recently wrote that they'd gotten $550 off a new outboard!
You can even price match right in the store if you have a smart phone. I've saved some serious money for just a few minutes' work.

---
Our FREE Provisioning Spreadsheet
Wondering how much of what foods to take on your next trip? Know just how much to buy of what — all arranged by grocery store aisle — with our handy Provisioning Spreadsheet. Includes detailed instructions to edit it for your favorite foods, how much your family eats, and how long you'll be gone. No spreadsheet skills needed!
It's FREE — get it here.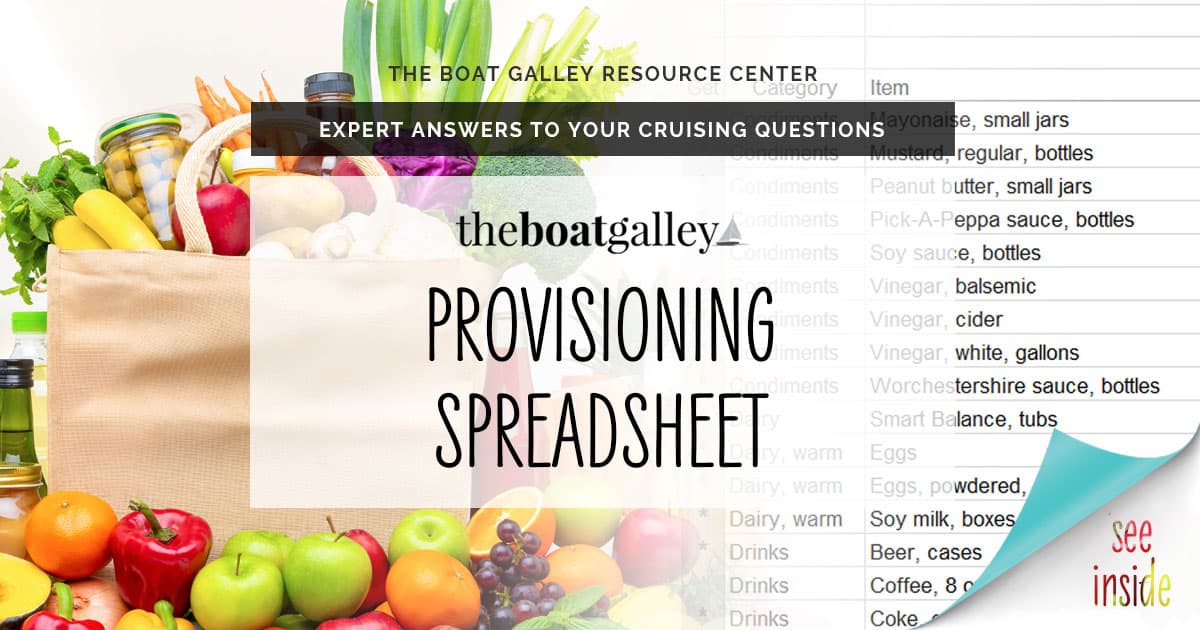 Some links above (including all Amazon links) are affiliate links, meaning that I earn from qualifying purchases. Learn more.