I loved the luxury of the Marmara Imports Turkish Towel that Dave got me at the Annapolis Boat Show last fall. Then in the spring, I got another great gift from Marmara Imports: a Turkish Farmer's Stitch Throw.
When it's cool out, I'm frequently chilly sitting out in the cockpit in the evening . . . and often want an extra blanket on the bed.
And while we cruise and see all sorts of wonderful things and have fantastic experiences, we don't have many luxury items aboard. This is one . . . and it is sooooo nice.
It's two layers of very soft 100% cotton Turkish towel material in reverse designs sewn back-to-back, so it's a little warmer than just throwing my towel over my legs. But it's every bit as soft and, well, snuggly. And it just gets softer and softer with use and washing. Much nicer than the discount store throw I used to have.

If there's a meteor shower forecast, Dave and I will often get up in the middle of the night to watch. But I used to get chilly and would pull the quilt off the bed . . . which was way too big in the cockpit and would end up dirty from laying on the floor. My Turkish Throw is just the right size. And it's great on the bed — I can pull it up around my shoulders without Dave having it over him (he sleeps much hotter than I do and emphatically doesn't want another cover over him!).
Marmara Imports makes these in two sizes: the smaller one is what I have and call a throw, and a larger one that's about 7 inches longer and wider than a queen mattress and would make a great lightweight blanket for a pullman berth.
And if you're going to either the Newport or Annapolis Boat Shows this fall, look for the Marmara Imports booth with their entire line of Turkish cotton products. Susan and Carol, the owners, are delightful and love talking about their products and the weavers they work with in Turkey (and note that their weavers are paid a living wage)!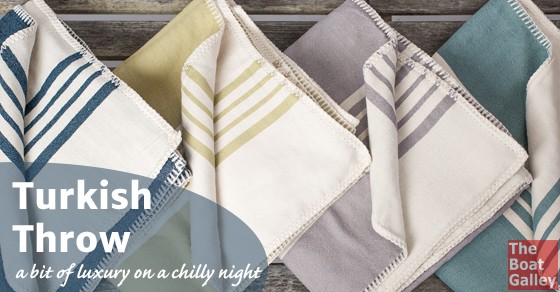 ---
Our FREE Provisioning Spreadsheet
Wondering how much of what foods to take on your next trip? Know just how much to buy of what — all arranged by grocery store aisle — with our handy Provisioning Spreadsheet. Includes detailed instructions to edit it for your favorite foods, how much your family eats, and how long you'll be gone. No spreadsheet skills needed!
It's FREE — get it here.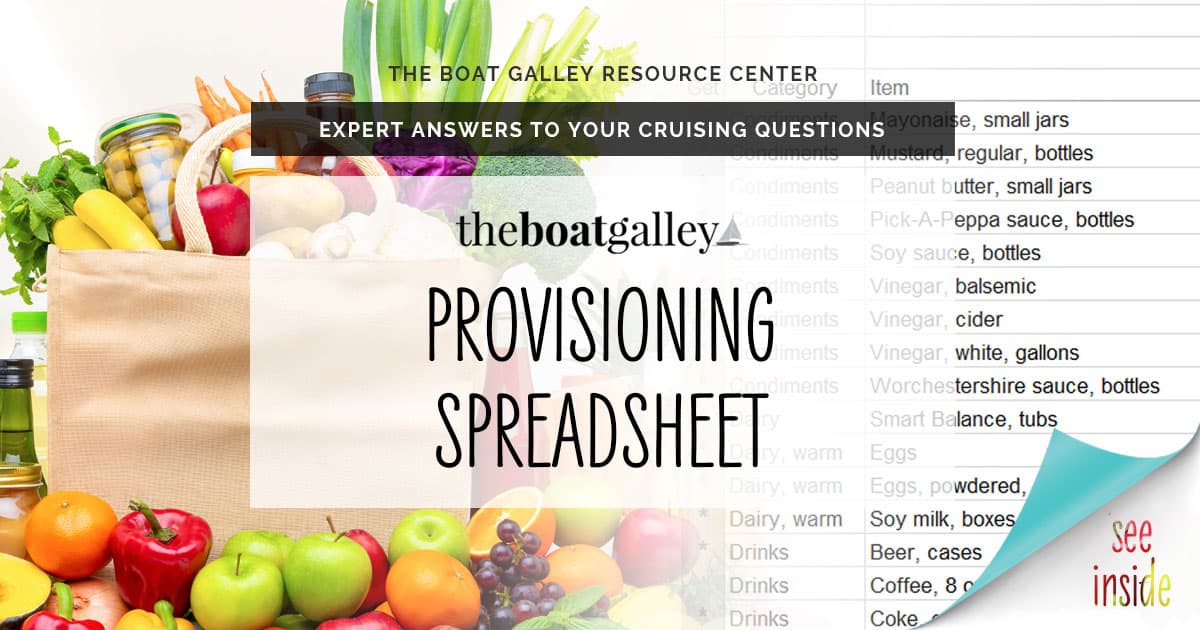 Some links above (including all Amazon links) are affiliate links, meaning that I earn from qualifying purchases. Learn more.