NOTE: As of 7/3/14, the software referred to in this article — Global Tracks — is no longer available and I have not been able to find anything similar.
---
If you are cruising in hurricane-prone areas, you know you can't always count on getting weather information by TV or internet. While you should never rely on just one method of getting forecasts, here's a service you can utilize with Sailmail, Winlink or any other form of onboard e-mail.
And be sure to read my companion article on Speeding Up Sailmail and Winlink so that you have enough bandwidth to get the forecasts you need.
"Tropical Storm Tracking" originally appeared in Blue Water Sailing in April 2006. There have been minor changes in the software referred to and it's now FREE. Find it at ExtremeWX-GlobalTracks — when you go there, the top of the page will make you wonder if you're at the right place. Scroll down almost to the bottom of the page, and you'll find a download link. A few screens look slightly different, but I'm sure that resourceful cruisers will figure out the minor differences!
If you are planning to use this, I strongly urge you to download it BEFORE a storm is bearing down on you. Get comfortable with using it as part of your pre-hurricane-season preparation!
IMPORTANT: Don't use the PDF button below to download the PDF itself.
If the article does not show below (some browsers have problems), click here to view. Right-click this link to download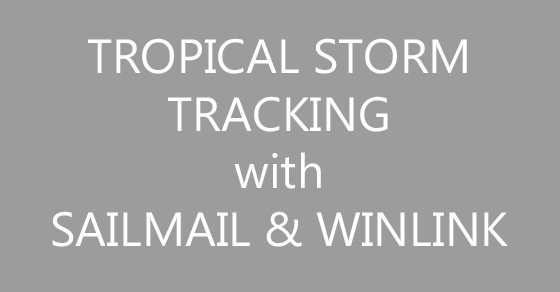 Some links above (including all Amazon links) are affiliate links, meaning that I earn from qualifying purchases. Learn more.