Rather than read a bunch of articles, just want to browse products I like?
I keep getting asked if there is a way to do that. Amazon has finally come up with a way: The Boat Galley now has a "store" on Amazon!
Now, I am not actually selling any products on Amazon. It's simply a list of items I like, divided up by category. So you can see the various pots and pans, galley utensils, tools, books and more all in one place. But you're buying through Amazon.
Full disclosure: I do earn through qualifying purchases, at no additional cost to you. I do not put products into the store (or otherwise recommend them) that I don't like and, in most cases, use. Admittedly, no one product is perfect for everyone. I try to help each individual find what will work best for their own needs.
We're frantically working to get everything I've recommended added to the store (with almost 1300 posts on TBG, I've talked about a wide range of products!) but over 600 items are there now, with more being added almost every day. You might want to bookmark it and keep checking back. And, of course, items that I like but which aren't sold on Amazon aren't listed.
Using the "store" is pretty straightforward. Go to the store and click on the category you want, then you can browse the products. Holding the mouse over an item will show its name.
Clicking on the little "speech" bubble above and to the right of the item picture will bring up my comments on an item. Space here is limited, so it's not a full description but just a quick bit of info as to why I like it.
Clicking on an item will take you to that product's page on Amazon, where you can read Amazon's description, see the price and shipping info and see other purchasers' reviews.
To read my review, just enter the name of the item into the search box on The Boat Galley. You can read my full discussion there.
At the top of each category, you can click on a little heart to show that you like it. Please, if you find a group useful, click on that to let me know — it'll help me plan future reviews. And if there's a category that you'd like to see me add, just leave a comment and I'll see what I can do.
Hope you find this helpful!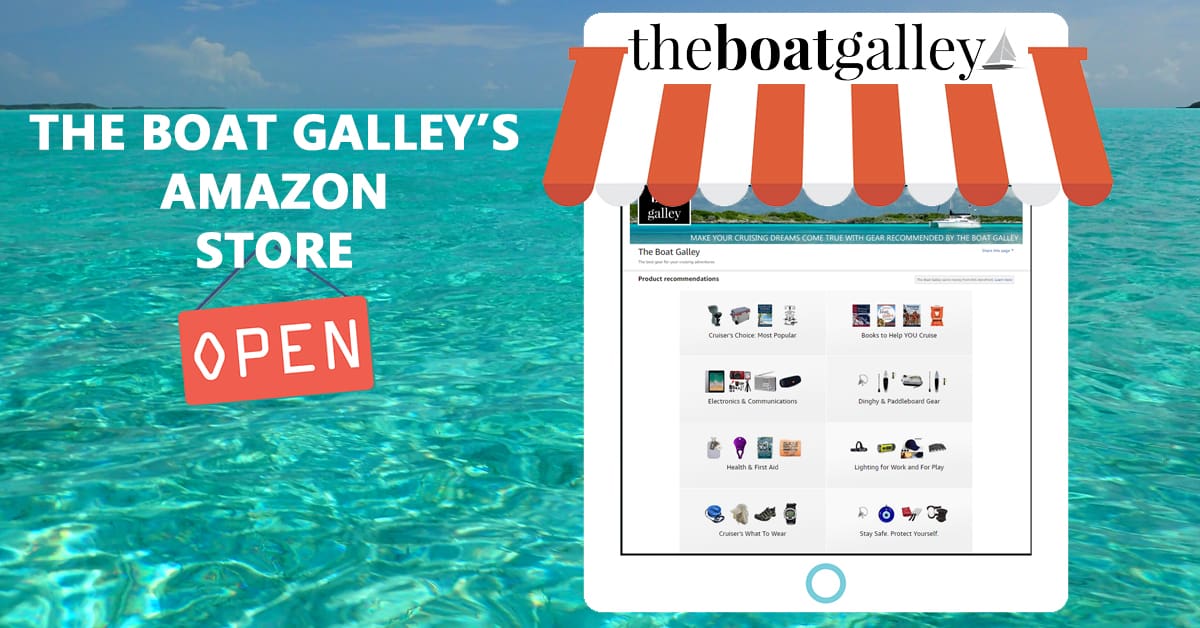 Some links above (including all Amazon links) are affiliate links, meaning that I earn from qualifying purchases. Learn more.