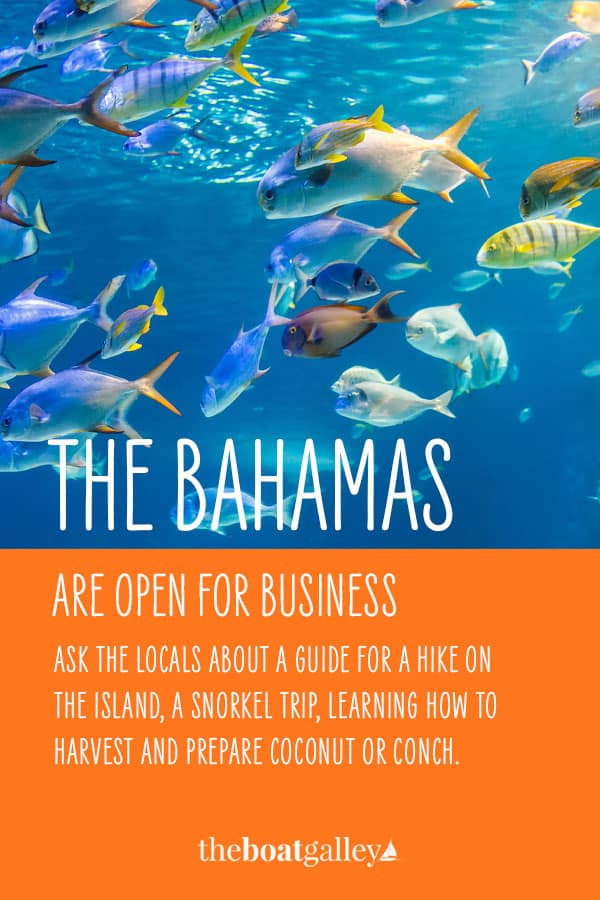 In the summer of 2021, we were at Great Harbour Cay in the Berry Islands. In normal times, the largest employer are the cruise lines, both directly on their private island and indirectly with excursions, food and everything else the ships need.
With COVID, the cruise ships are parked and everyone has been laid off. Now, cruisers are the one source of outside income. Residents aren't asking for hand-outs but have developed a number of small businesses to serve cruisers. And we are trying to support them with things that are also useful to us.
Planning to cruise the Bahamas? Don't drive yourself crazy trying to figure everything out. Get my self-paced online course, Get Ready to Cruise the Bahamas, for step-by-step details on 30 critical tasks. Just $39.
Those who have been to GHC in the past will know that not all of these are new, but they are taking on greater importance to the small business people who are supporting not just their immediate families, but their extended families as well:
Conch 101: a day of learning how to find conch, determine if they are legal, clean them and make conch salad (see pictures)
Cold beer from a shack at the end of the dock
Fresh fish from local fishermen
Groceries from the small stores (this has been challenging as the last two mail boats haven't arrived; hopefully one is coming today and I'll be able to get more)
Chill & Grill – a great BBQ dinner provided by a local caterer
Bahamas Bread
Fresh eggs
Pizza night
Etched bottle from a local artist (see the picture on Instagram)
We tried to set up a snorkeling expedition with a local guide but weather did not cooperate.
Great Harbour Cay isn't the only island that's had its economy hit hard due to the sudden halt to cruising and other tourism. But that is providing cruisers with a wonderful opportunity to learn more about these islands with informal tours, such as our Conch 101, and talking to people as we purchase their wares.
You can do similar things wherever you are. Talk to the locals and ask what's available. Get to know people and ask about things like a guide for a hike on the island, a snorkel trip, learning how to harvest and prepare coconut or conch. Buy from the people coming by and selling fish, eggs, bread, or vegetables. Not only will you help them but you'll learn so much more about the islands than any guide book will ever tell you!
---
Be sure to subscribe to The Boat Galley newsletter to keep up with what we're up to and get helpful tips and encouragement from the water.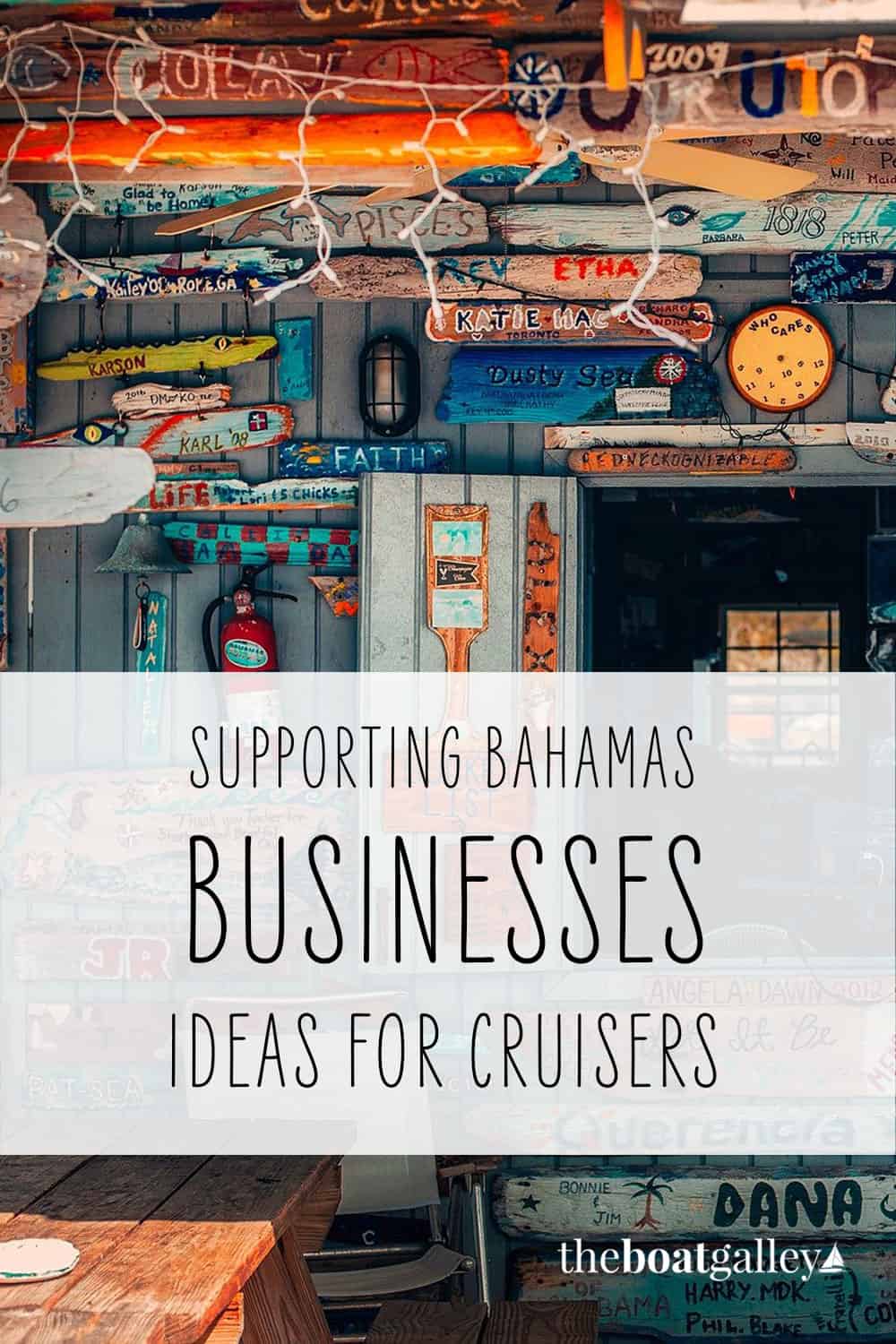 ---
Our FREE Provisioning Spreadsheet
Wondering how much of what foods to take on your next trip? Know just how much to buy of what — all arranged by grocery store aisle — with our handy Provisioning Spreadsheet. Includes detailed instructions to edit it for your favorite foods, how much your family eats, and how long you'll be gone. No spreadsheet skills needed!
It's FREE — get it here.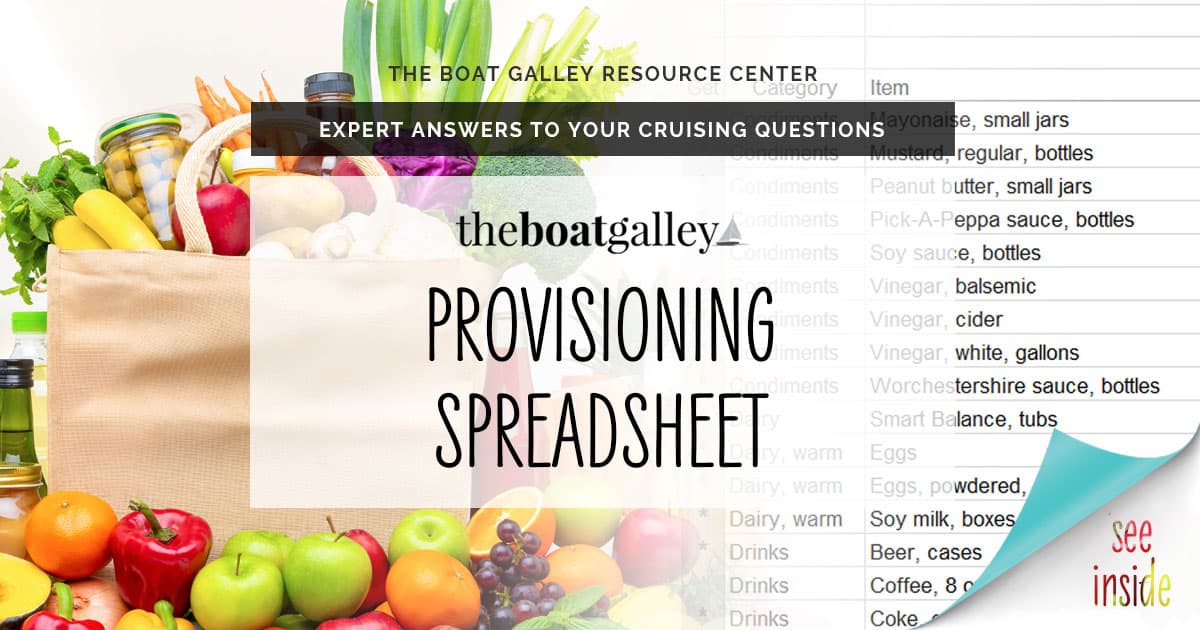 Want more information about going to the Bahamas? Learn everything you need to know with Get Ready to Cruise the Bahamas. Click to see all 30 topics covered!

Some links above (including all Amazon links) are affiliate links, meaning that I earn from qualifying purchases. Learn more.