Sometimes, procrastination can be a good thing.
Take this article.  I got an email a while back asking the best way to store fresh ginger without refrigeration.  And I answered back that I had always stuck it in a dish and put dirt over it, just as though I was planting it.  And the next time I went to the store, I bought some ginger so that I could take a photo and post about how I stored fresh ginger.
Well, I got as far as sticking the piece of ginger into an uncovered plastic tub.  And then life interfered.  Somehow, I never put the dirt over it.
But guess what?  That ginger did just fine left to itself.  It even started growing!  I used it and it was perfect.  I figured it had to be some sort of freakish event, so I went and got another piece of ginger and this time I left it out on the porch, subject to heat, humidity and everything else.  That's it below.

Don't put the lid on the container or put the ginger in a plastic bag — my experience is that the ginger will rot.  Just leave it exposed to the air.  I've had the piece in the photo for about three months and it's doing just fine.
To use, just break a piece off and peel it, then slice, grate or whatever else the recipe calls for.  On the big piece, don't do anything to the new exposed surface — it will skin over in a few days.
I am absolutely loving this — it's not taking up room in the freezer (my way of storing ginger before I learned about "planting" it) and there's no dirt to spill out and make a mess, or have to clean off before using the ginger.
Hey, sometimes being lazy is a good thing.
Like it? Pin it for later!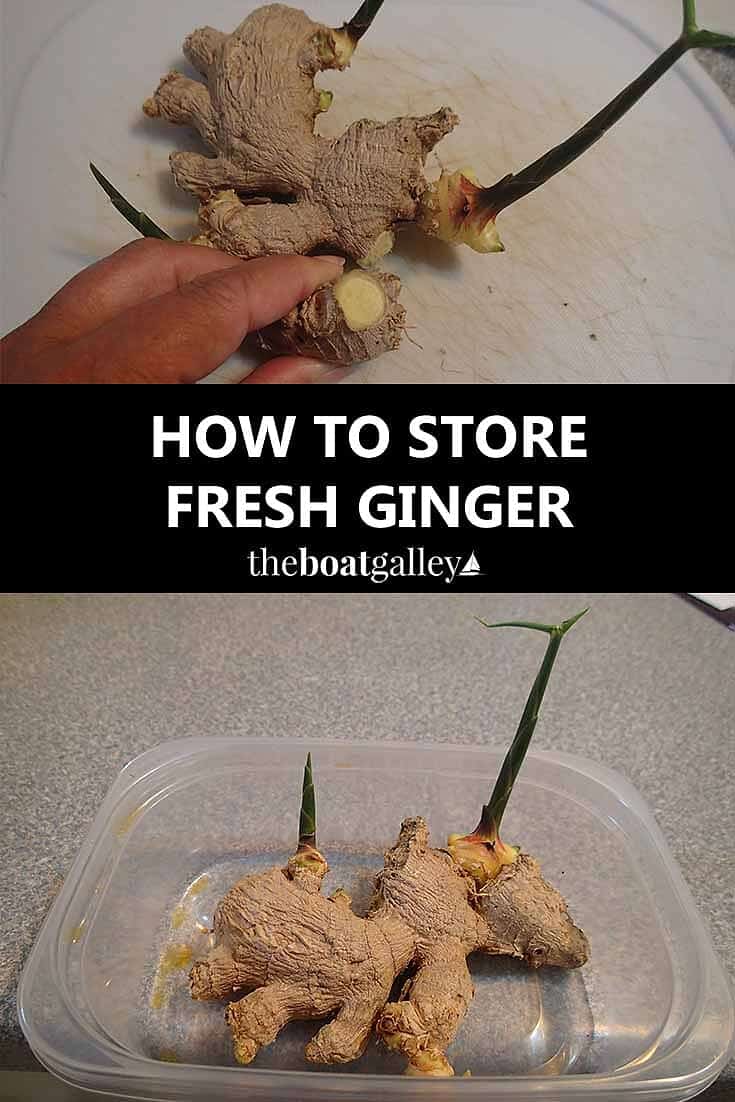 Some links above (including all Amazon links) are affiliate links, meaning that I earn from qualifying purchases. Learn more.