About a year ago, I wrote about storing coffee on a boat.  At that time, I advocated putting your coffee into Lock & Lock containers (amongst other things) to keep it as airtight as possible.  That's still the best option for coffee that comes in a can or a plastic bag.
But what about the bags of coffee — such as the one shown — that have the one-way valves in them?  They're considered to be "the state of the art" now, and are great just "as is" before they are opened.  Unfortunately, they typically just have a metal clip thing to re-seal the bag once it's open.  And I know that rolling the top down and clipping it just isn't completely airtight and in the typical humidity on a boat, the coffee will still degrade.
Lately, I've run across a few with "Ziploc" type seals. Unfortunately, coffee grounds can get stuck in the zipper and it doesn't close properly. And of course, that means it'll pop open with the motion of the boat. I hate cleaning up coffee grounds; they go everywhere.
And so I came up with what seems to be an even better solution than just putting the contents into a Lock & Lock container.  I'm using the bag sealers that I wrote about a while ago.  I cut one in half so that it was just slightly longer than the bag opening.  It makes a really airtight seal!
You still have to do all the other "right stuff" as far as storing coffee goes — keeping it cool is major — but this has been a huge improvement on both the "airtight" and "moisture-proof" requirements.  I've been doing this for about a year and our coffee never tasted so good — and it takes up a lot less room this way!
The bag seals are sold on Amazon in packages of ten, and we've found them to also be wonderful for chips, crackers, cereal and all sorts of other things that come in airtight bags but aren't easy to re-seal.
See the Clip-n-Seal on Amazon US.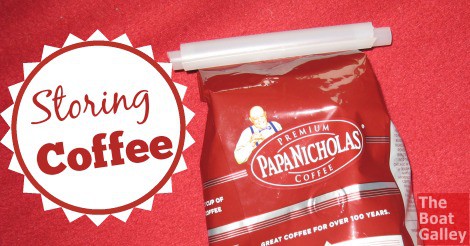 ---
Our FREE Provisioning Spreadsheet
Wondering how much of what foods to take on your next trip? Know just how much to buy of what — all arranged by grocery store aisle — with our handy Provisioning Spreadsheet. Includes detailed instructions to edit it for your favorite foods, how much your family eats, and how long you'll be gone. No spreadsheet skills needed!
It's FREE — get it here.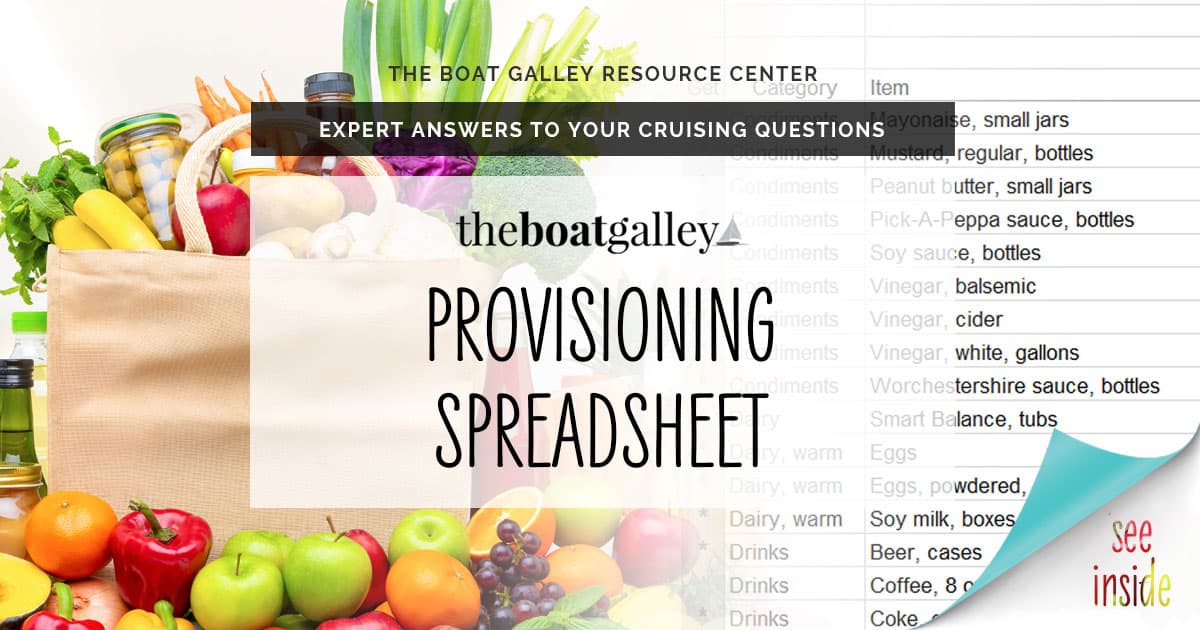 Some links above (including all Amazon links) are affiliate links, meaning that I earn from qualifying purchases. Learn more.