Lots of very detailed info on exactly what ground tackle worked and didn't during Hurricane Marty (2003). IMPORTANT NOTE: New generation anchors such as Spade, Rocna, and Mantus were not generally available at the time.
When I submitted "Staying Put" to Cruising World, I included additional information that I hoped would be an online supplement. At the time, however, they weren't set up to post supplemental information and so this wasn't used.
If you have not already seen it, here is the main article:
If the document does not show below (some browsers have problems), click here to view or download.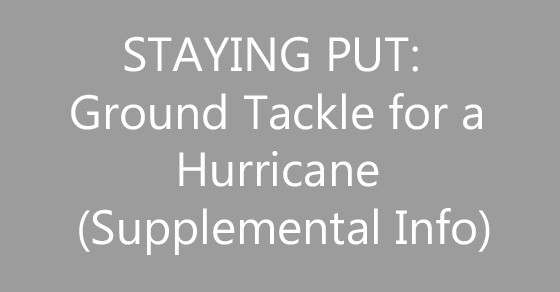 Some links above (including all Amazon links) are affiliate links, meaning that I earn from qualifying purchases. Learn more.