Sailmail and Winlink offer lots of wonderful tools for getting weather information via e-mail. If you're plagued by poor connections, though, all the weather services in the world won't help — and that's why I consider this as one of my "hurricane preparation" articles. While this article is several years old, and the screens may look a bit different, the concepts still apply.
Be sure to also read my article on Tropical Storm Tracking with Sailmail and Winlink to learn about FREE software you can download to turn those e-mail forecasts into a stunning display on your monitor.
If the document does not show below (some browsers have problems), click here to view or download.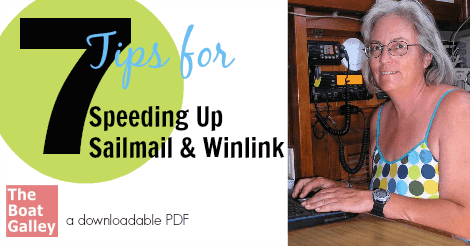 Some links above (including all Amazon links) are affiliate links, meaning that I earn from qualifying purchases. Learn more.