My husband Dave is allergic to milk and anything made from it – a true anaphylactic allergy where his throat swells up and he can't breathe, not lactose intolerance. So we use soy milk in place of milk.
Pretty much everywhere we've ever traveled, including Mexico, I've been able to buy soy milk in boxes. Just like regular milk in boxes, the soy milk in boxes doesn't have to be refrigerated until it's opened, making it ideal on a boat with a tiny refrigerator and a love for out-of-the-way spots. The boxes can be stored pretty much anywhere and fit into all sorts of small spaces where it seems that nothing else fits.
South Florida, it seems, does not use soy milk in boxes. I've looked in numerous grocery stores, even Walmart where I've always been able to find it. No soy milk in boxes. And while we can buy a half gallon of refrigerated soy milk for immediate use, we just don't have room in the refrigerator to stock extras.
So I went online, only to discover that most places wanted either an exorbitant amount per quart box (boxed milk of any type is more than refrigerated but $4 or more per quart is ridiculous), or had very high shipping fees. Even Amazon. So I kept looking.
And since it took me a couple hours before I found a good source, I thought I'd pass it on in case anyone else is having the same problem finding boxed soy milk.
The best deal I found was from LuckyVitamin.com at $2.79 a quart, and free shipping on orders over $49 (18 quart boxes was just over for me and we'll use that much in 5 to 6 weeks). They have Silk original, organic, vanilla and several types of Silk Almond milk as well.
NOTE: I'm not affiliated with Lucky Vitamin in any way nor do I make anything on sales – just wanted to pass on the info to anyone else who may be frustrated in spending hours to find a decent price on a needed product.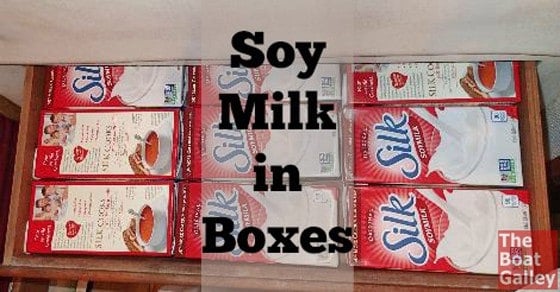 Some links above (including all Amazon links) are affiliate links, meaning that I earn from qualifying purchases. Learn more.