Yesterday, I needed shredded Swiss Cheese to make Reuben Dip . . . but the store only had Swiss in slices.  No shredded, and none in a block that would be easy to run over a grater.
Simple solution:  get out the knife and cut the slices into long thin strips, then cut those into inch-long sections.
Situations like this happened many times when cruising.  In large cities, you may have your choice of items.  But in many of the smaller towns — or the one grocery store within walking distance — you may just have to deal with what's there.  And while maybe my cheese "shreds" weren't as perfectly uniform as the commercially shredded packages, it tasted just fine.  And cutting the slices took a lot less time than driving 15 miles to a larger store!
Oh . . . and the Reuben Dip?  I needed a photo of the dip (see below), and it had probably been a year since I'd made it.  Just got into a rut of other stuff, I guess.  I'd forgotten how incredible it is!!  While it's a natural for St. Patrick's Day, it's wonderful any time and perfect for times when happy hour snacks may just end up being dinner.
The recipe is in The Boat Galley Cookbook (page 127) and in the free PDF sample of it.  If you don't already have the sample, you can get it here.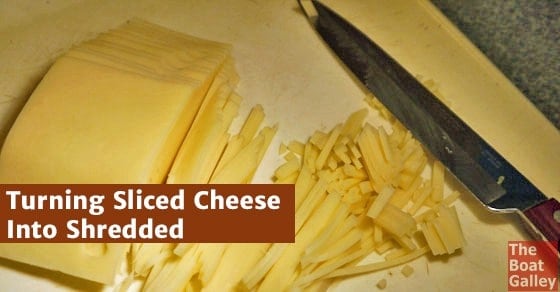 ---
Our FREE Provisioning Spreadsheet
Wondering how much of what foods to take on your next trip? Know just how much to buy of what — all arranged by grocery store aisle — with our handy Provisioning Spreadsheet. Includes detailed instructions to edit it for your favorite foods, how much your family eats, and how long you'll be gone. No spreadsheet skills needed!
It's FREE — get it here.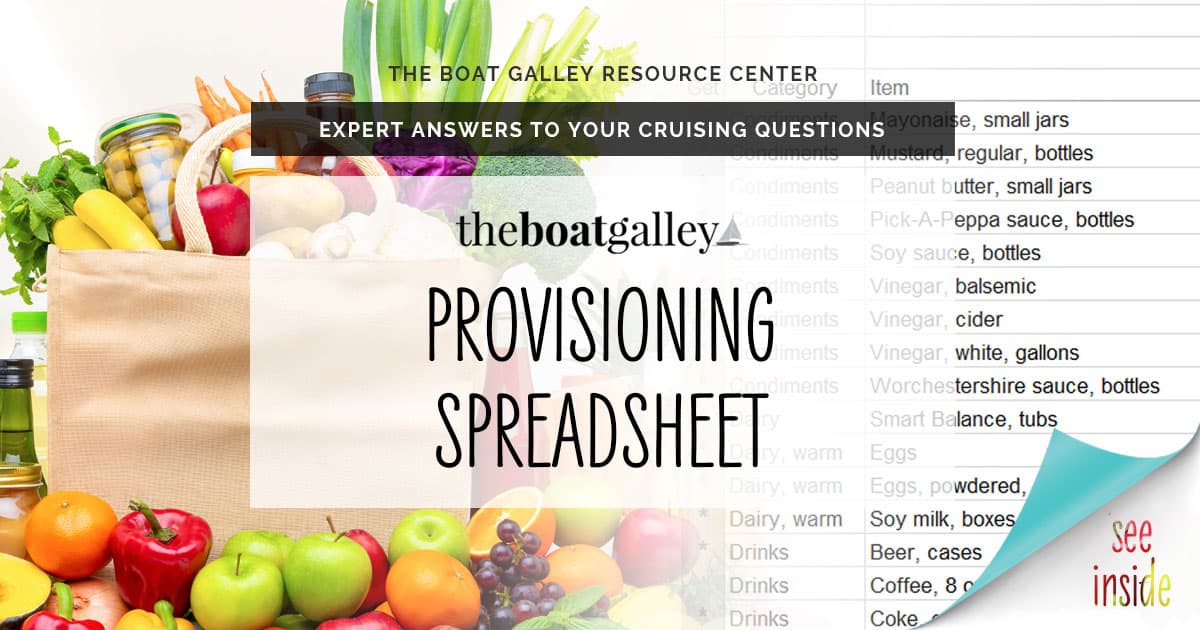 Some links above (including all Amazon links) are affiliate links, meaning that I earn from qualifying purchases. Learn more.