I have looked and looked for rehydration powder in the pharmacies here in the US and never found it.  In Mexico, Central America, South America and Africa you can find the packets in every pharmacy . . . and lots of other places as well.  Why not in the US?
I could only find the packets online in the US — and with the shipping cost, they were ridiculously expensive.  Nonetheless, I'd always carry some when we would be away from easy shopping or medical access (see my article on rehydration drinks in general if you're not familiar with them and when they're needed).
When I'd ask a pharmacist, they'd always point me to the bottles of Pedialyte in the pharmacy area.  But I didn't want to carry the bottles of Pedialyte — I just wanted the little packets of powder that you mix with water.
A few days ago, I had an A-HA moment.  I was in the Infants department at Walmart, looking for a baby gift.  And I ended up in the aisle where they stocked Pedialyte — I never dreamed they had Pedialyte in two places in the store!  And there — in the infants department but not in the pharmacy — was Pedialyte powder — in 4- and 8-packs.  It's a little on the pricey side, at just over $8 for a 8-pack — but the packages are very convenient to have around if someone gets seriously ill.  You can also make your own rehydration drink far more cheaply, but it's not nearly as convenient — and sometimes, when you're sick, convenience trumps price.

Since then, I've looked in the baby section of several pharmacies and grocery stores.  The Pedialyte powder has been in all of them — I was just looking in the wrong place!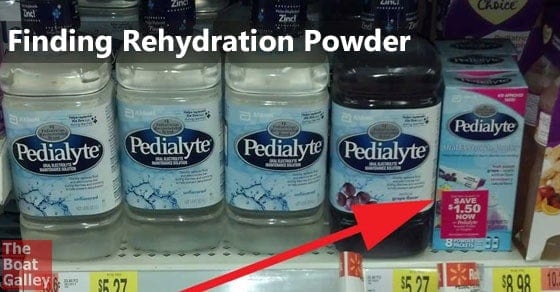 ---
Our FREE Provisioning Spreadsheet
Wondering how much of what foods to take on your next trip? Know just how much to buy of what — all arranged by grocery store aisle — with our handy Provisioning Spreadsheet. Includes detailed instructions to edit it for your favorite foods, how much your family eats, and how long you'll be gone. No spreadsheet skills needed!
It's FREE — get it here.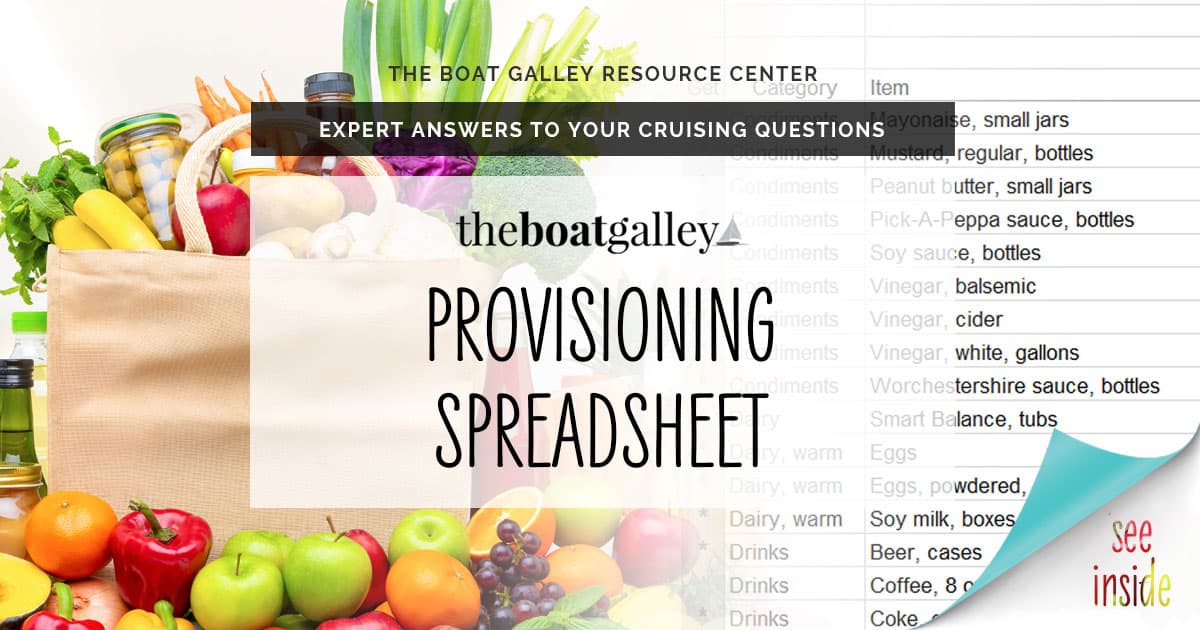 Some links above (including all Amazon links) are affiliate links, meaning that I earn from qualifying purchases. Learn more.