I never had a pizza cutter on Que Tal; I always figured that I could cut slices with a knife and there was so little drawer space for utensils that I jealously guarded every bit of it and thought long and hard before buying something new.
And while a sharp knife does work "OK" to cut pizza, it does tend to make a mess of the cheese, sort of dragging it across the slice.  And mushrooms, pepperoni wouldn't always cut neatly and sometimes they'd get dragged, too.  But balanced against the space required for a pizza cutter,* I could deal with it.
And then a couple of days ago, I learned a much easier way to cut pizza without a wheel cutter.  Vicki Shumaker left a comment on my article about kitchen shears saying that she uses hers to cut pizza.  Hmm, never even thought of doing that . . . and I do use my kitchen shears quite a bit.
So the last time we had pizza, I decided to try the shears.  Vicki's right — they work great!
The only thing that's at all tricky is getting the pizza to stay still.  It's too hot to steady with your hand!  I ended up using a fork in my left hand to hold the hot pizza in place, while cutting with the shears in my right hand.  And since the shears come apart, washing the cheese off was a snap.
I love it when I find better ways of doing stuff with what I already have!
*Okay, I know isn't really a big item.  But you start adding a few of these "extra" items and — depending on the size of your boat — pretty soon there's a space crisis.  And something has to go.  So I think long and hard before buying stuff to go on the boat.  Why buy it if I'm just going to have to get rid of it?

---
Our FREE Provisioning Spreadsheet
Wondering how much of what foods to take on your next trip? Know just how much to buy of what — all arranged by grocery store aisle — with our handy Provisioning Spreadsheet. Includes detailed instructions to edit it for your favorite foods, how much your family eats, and how long you'll be gone. No spreadsheet skills needed!
It's FREE — get it here.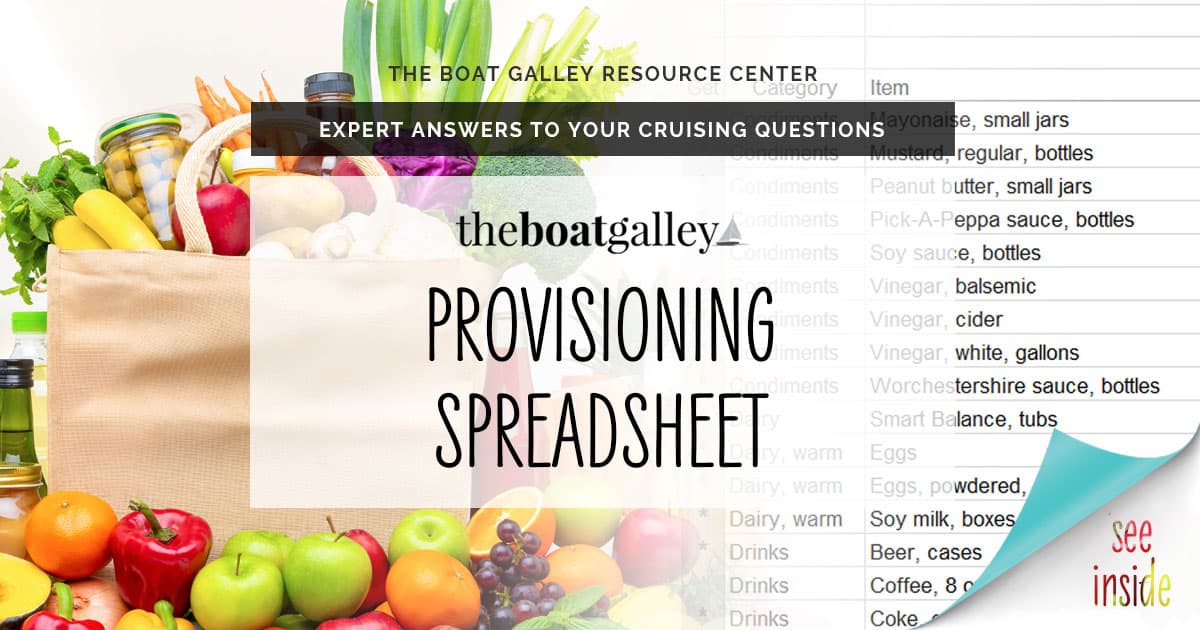 Some links above (including all Amazon links) are affiliate links, meaning that I earn from qualifying purchases. Learn more.