Uggh.  The lovely smell of rotting meat . . . or chicken . . . or fish, coming from the trash can.  Even if you rinse the wrappers off, they'll still start stinking after a day or two, particularly if it's hot out.  And they'll attract flies and other bugs.
But if there's no dumpster nearby, what can you do?  You're not just going to throw it in the water (at least I hope not!).  And plastic wrappers shouldn't be burned, even if you're in a place where trash is burned.
My solution was to take a used large Ziploc or jar with a tight lid and put all the wrappers in it.  If I had paper towels that I'd used to wipe up meat juice or to pat fish fillets dry, I'd put them in there too.  If you can, put it into the refrigerator until it's time to take it to the dumpster.  I found that I always had room for it since it took up less space than the meat I'd taken out of the refrigerator/freezer.
I'd use another jar for my garbage (read about it here) (note: to me, "garbage" is food scraps and not all the other trash; some people use "garbage" and "trash" interchangeably).  I could have put the meat wrappers in there, but I generally didn't need to keep that in the refrigerator and when I didn't refrigerate the meat wrappers they produced a real stench every time I opened the container.
---
Our FREE Provisioning Spreadsheet
Wondering how much of what foods to take on your next trip? Know just how much to buy of what — all arranged by grocery store aisle — with our handy Provisioning Spreadsheet. Includes detailed instructions to edit it for your favorite foods, how much your family eats, and how long you'll be gone. No spreadsheet skills needed!
It's FREE — get it here.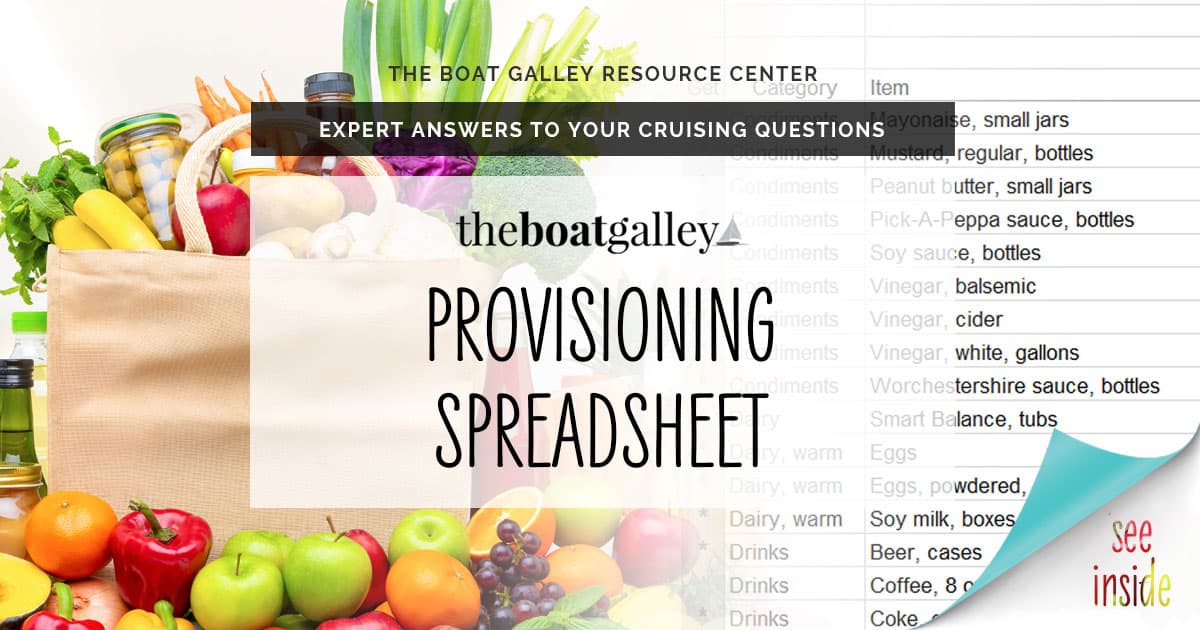 Some links above (including all Amazon links) are affiliate links, meaning that I earn from qualifying purchases. Learn more.