I seem to have a tendency to plan to marinate something — meat, chicken, fish, even veggies — and then get so caught up in doing something else that I totally forget about it. Until it's time to start cooking dinner, that is.
I've come up with three ways to salvage the situation — not exactly the same as marinating for the full time, but still providing a lot more flavor than doing nothing. Different ones work best in different situations:
If I remember a couple of hours before starting to cook, and if I was going to cut the marinated food into smaller pieces, I cut it up and then marinate for whatever time is available. Smaller pieces will marinate much faster. Then just cook as normal.
If the food was going to be cooked in liquid (generally water) — such as the Mexican-style taco meat below, which was supposed to marinate and then simmer until tender in a bit of water — I cook it in the marinade instead of water. Yes, this was last night's dinner, which prompted this post!

If baking, broiling or grilling the food, I use the marinade as a basting sauce. I brush the food with it before starting to cook, and then another three or four times as it cooks. Obviously, this works best if you're not planning to use a different basting sauce!
P.S. A couple of months ago, I got this Brinkmann Basting Set at Home Depot (also available on Amazon – click here), primarily because I wanted the little cup-and-a-half stainless pan to use on the tiny stove aboard Barefoot Gal. It's turned out to be great for lots of things, including its intended purpose of basting while grilling! The pan is stainless, so won't rust and the brush is silicone, so it won't melt.

---
Our FREE Provisioning Spreadsheet
Wondering how much of what foods to take on your next trip? Know just how much to buy of what — all arranged by grocery store aisle — with our handy Provisioning Spreadsheet. Includes detailed instructions to edit it for your favorite foods, how much your family eats, and how long you'll be gone. No spreadsheet skills needed!
It's FREE — get it here.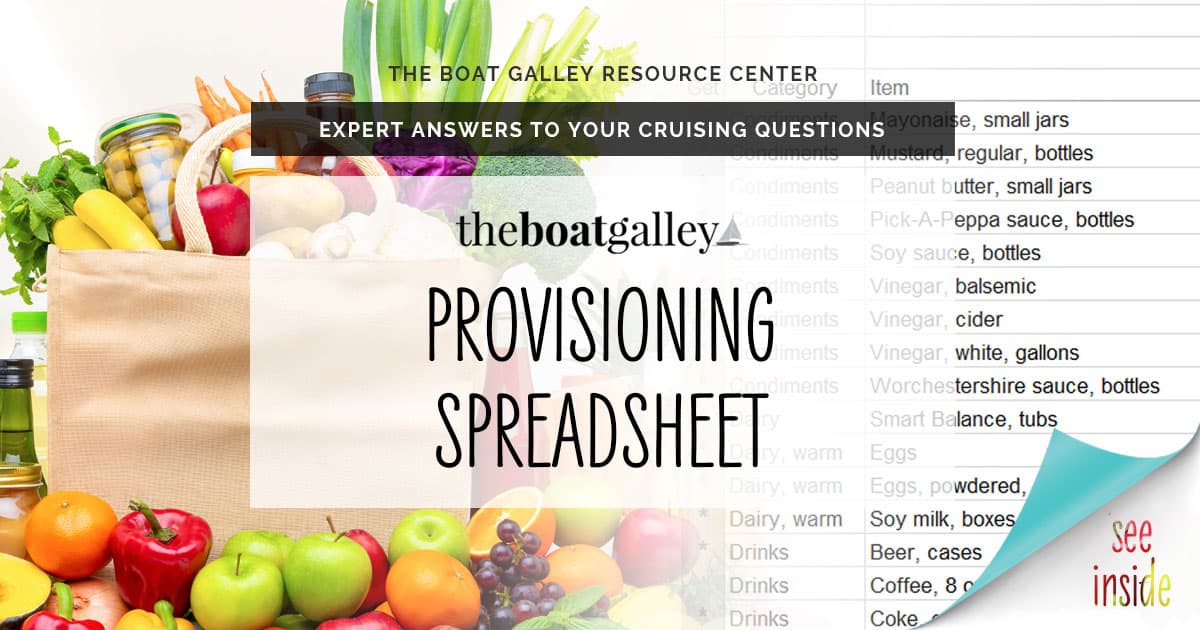 Some links above (including all Amazon links) are affiliate links, meaning that I earn from qualifying purchases. Learn more.