Whenever we're cruising where there's recycling available, we always have two "trash" bags going — one for recycling and one for items that can't be recycled.
But since they would hang side by side — and could twist around each other as we moved them to get into the storage behind them or just as the boat moved — it was easy to put items in the wrong bag . . . so before we'd take them ashore, we'd have to peer into both and make sure everything had been correctly sorted.*
Then one day it hit me: use different color bags. Problem solved.
If you use bins, you could do the same with different color bins, although they don't tend to get out of position as easily.
The color scheme? It really doesn't matter other than keeping it consistent. For us, it was easy to decide what color we'd use for what. Our local store only carries heavy duty bags in white and our recycling includes relatively heavy glass bottles.
*Having materials in the recycling bin that can't be recycled can ruin an entire "batch" of recycling . . . and the local trash company will refuse to empty the recycling dumpster if there are inelegible materials that will cause problems for their machinery.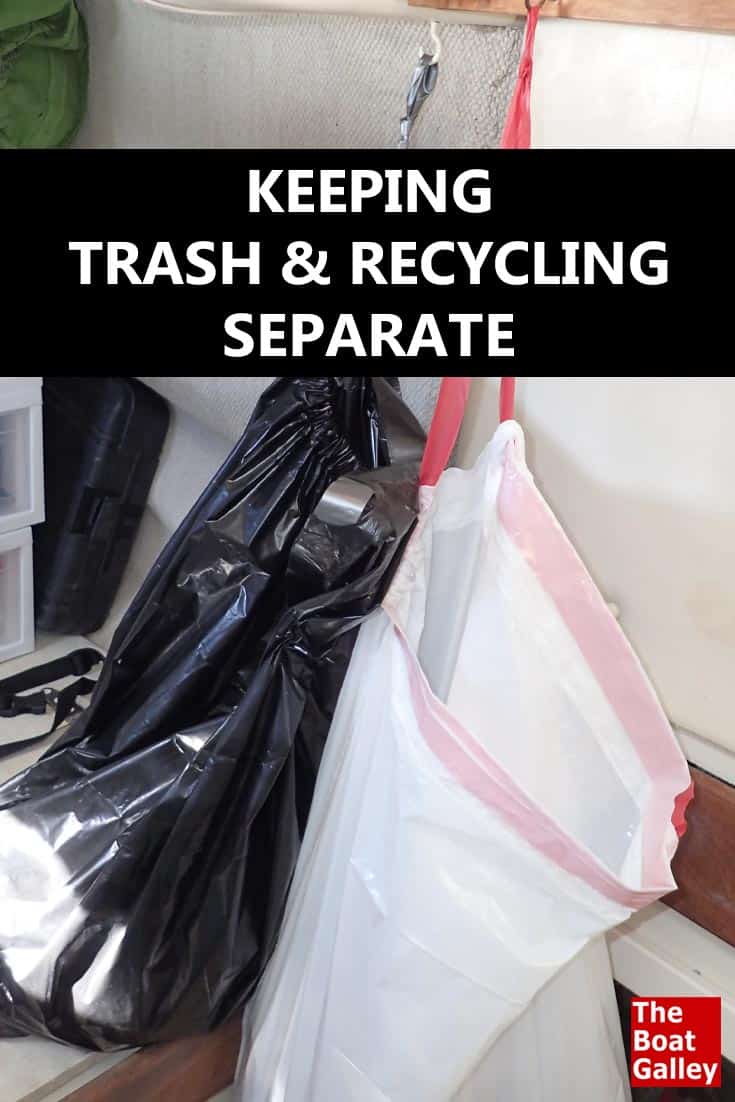 Some links above (including all Amazon links) are affiliate links, meaning that I earn from qualifying purchases. Learn more.