I've been a fan of Thermos cooking for a while, but this summer I've kicked it up a notch. With temperatures routinely over 100 and high humidity, anything I can do to keep heat and steam out of the boat is a help.
In The Boat Galley Cookbook, I give direction how to cook non-instant brown rice in a Thermos (page 73; Kindle location 2191) — you have to first bring the water and rice to a boil on the stove top, let it cook there for about 5 minutes, then pour it into the Thermos, where it sits and cooks for about 5 hours.
That's great, but this summer I began using instant rice to do it even more simply and with less cooking heat in the boat — basically, there's no stovetop cooking and you don't have to pre-heat the Thermos, either!
I use a 2-cup Thermos Nissan wide-mouth Food Jar (see it here). This will make 2 cups of rice, or two generous servings — see rice servings and amounts.
When I boil our morning coffee water, I put an extra cup of water in the pot. It doesn't add much to the cooking time or the steam produced (no matter how hot it is, I'm still having my morning coffee).
While the water is heating, I put one cup of instant rice (I prefer brown) in the Thermos.
When the water boils, I fill the Thermos to about 1 inch short of the "full" line (this is almost exactly one cup of boiling water) — rice expands as it cooks and if you fill it all the way full, it will end up being a solid glob of rice. I've done it in a larger Thermos (measuring one cup of water) and it works just as well.
Put the cover on the Thermos and let sit for at least 30 minutes. Now here's the beauty of this — you can let it sit 8 hours or more and the rice doesn't overcook! So you can start it in the morning, do whatever you want all day, and it's ready for dinner with no extra heat in the boat.
Great in a cold rice salad or to add pre-cooked rice to dishes such as Spanish Rice or Jambalaya — or for anything you want to serve over rice!
---
Our FREE Provisioning Spreadsheet
Wondering how much of what foods to take on your next trip? Know just how much to buy of what — all arranged by grocery store aisle — with our handy Provisioning Spreadsheet. Includes detailed instructions to edit it for your favorite foods, how much your family eats, and how long you'll be gone. No spreadsheet skills needed!
It's FREE — get it here.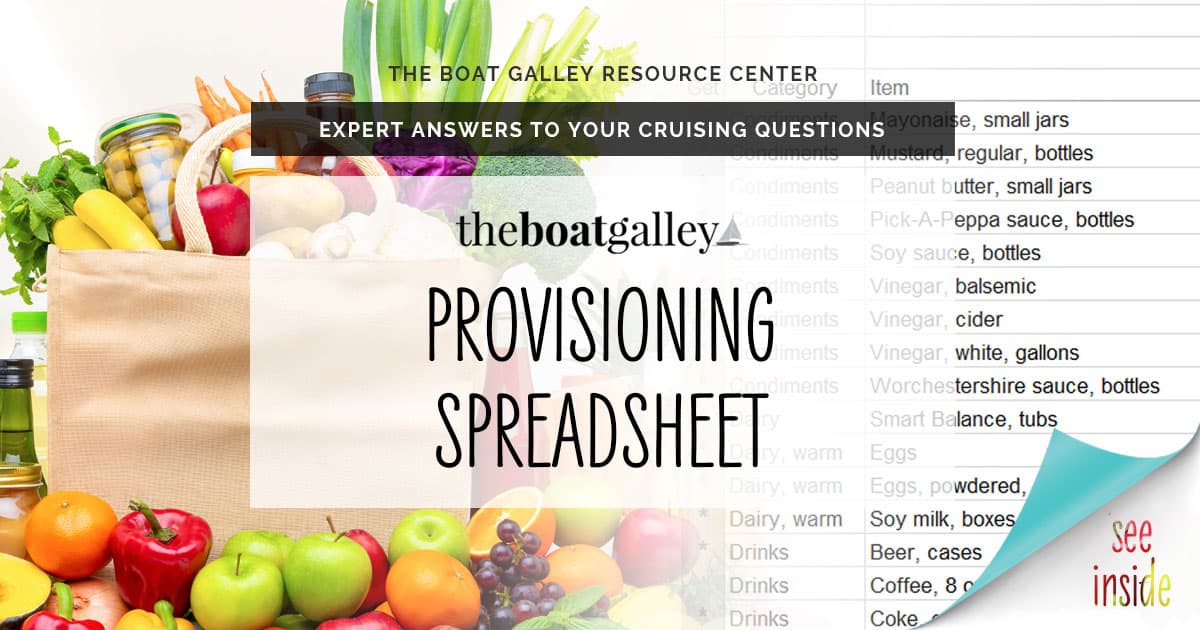 Some links above (including all Amazon links) are affiliate links, meaning that I earn from qualifying purchases. Learn more.