Got green hard-boiled eggs? Learn how to keep the yolks yellow . . .
As I was growing up, my dad loved potato salad and my mom made it frequently. Almost always, the eggs had some green on the outside of the yolks. Sometimes I'd notice that other people's hard-boiled eggs didn't have that green bit, and I just assumed it was something about the type of eggs Mom bought (we bought them fresh from a farmer).
Then one day when I was 20-something, I was at a friend's house as she was boiling eggs. And she did it totally differently than my mother had. Of course, I asked her why she did it the way she did. "Well," said Phyllis, "I don't like green egg yolks."
My mouth dropped open. So it wasn't something about the eggs — it was how they were cooked!
Here's the secret: That green layer forms when the yolk reaches a temperature over 158 degrees Farenheit.
My mom had always made hard-boiled eggs by putting them in a pan of water, bringing it to a boil, and letting them boil for 10 minutes or so. That's almost certain to overcook the eggs and cause the green line to form.
The Better Way to Boil Eggs
The correct way to "cook" eggs — I've learned not to call it "boiling" them — is to put the eggs in a pan with just enough water to cover them, cover the pan, bring it to a boil over high heat, and turn the fire off as soon as the water begins boiling. Leave the lid on and just let the pan sit there for 15 minutes for large eggs, 18 for extra large and 19 for jumbo. Time it from when the water begins boiling.
At the end of the time, pour the hot water out and pour cool water back over the eggs to stop the cooking.
Two notes:
putting the eggs into room-temperature water and then bringing it to a boil results in far fewer cracked eggs than putting eggs into water that's already boiling — and the timing above assumes that the eggs were in the water as it came to a boil; and
eggs are much easier to peel if they are not extremely fresh.
Not only are hard-boiled eggs done this way more appealing just as a snack, they also look gorgeous in salads.  Deviled eggs are also a brighter yellow and not muddy-looking!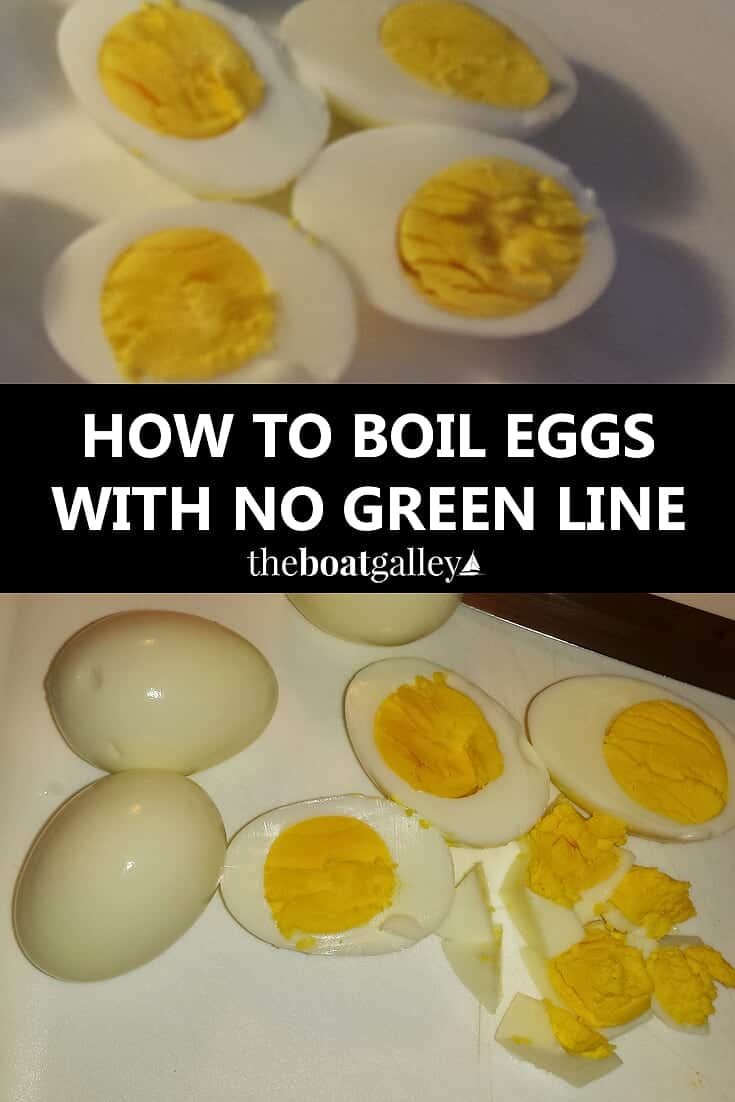 ---
Our FREE Provisioning Spreadsheet
Wondering how much of what foods to take on your next trip? Know just how much to buy of what — all arranged by grocery store aisle — with our handy Provisioning Spreadsheet. Includes detailed instructions to edit it for your favorite foods, how much your family eats, and how long you'll be gone. No spreadsheet skills needed!
It's FREE — get it here.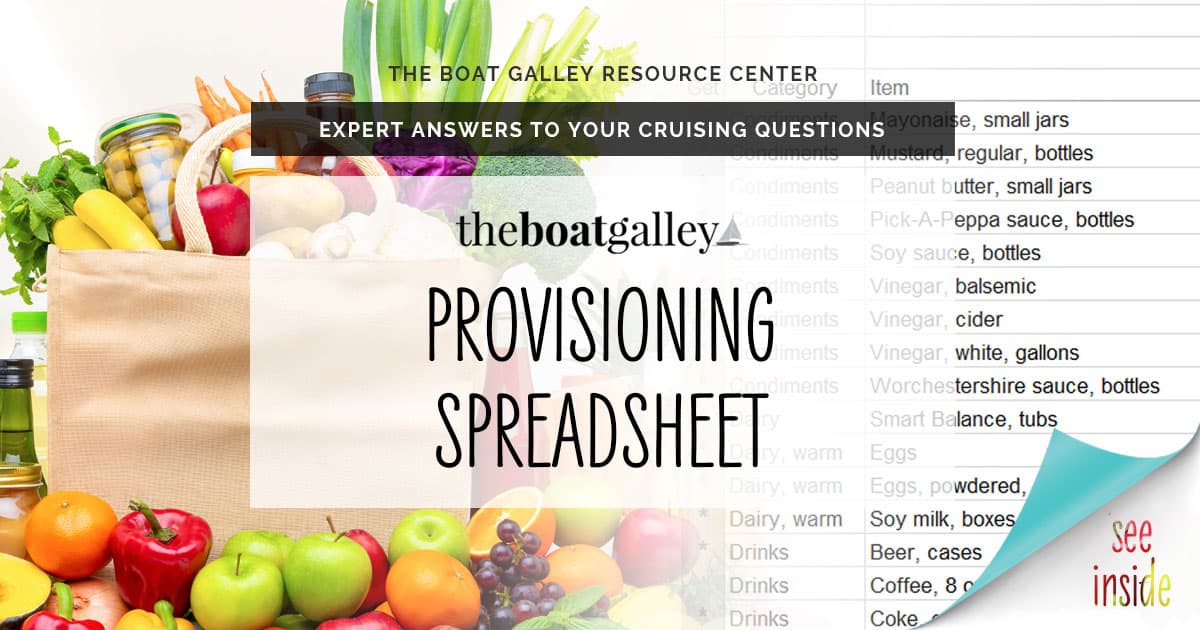 Some links above (including all Amazon links) are affiliate links, meaning that I earn from qualifying purchases. Learn more.