Fun Pops.  Fla-Vor-Ice. Freeze Pops. Ice Pops. Freezer bars.  Lots of different names for the same thing — basically, a popsicle without the stick that you just eat from a plastic tube.
So why write about them here?
Well, if you've got a freezer aboard your boat with even the tiniest bit of space in it, you can have a great cold treat on a hot day.  The great thing is that, unlike ice cream, you don't have to put all of them in the freezer at once. And they're cheap.
You can store them somewhere else, and just put one or two in the freezer at a time.  Then, as you eat them, replace them with another — or, if you suddenly need every last bit of freezer space because of the size of the "catch of the day" you can even take them out, stick them in a locker and re-freeze them when space opens up.
Think they're just for kids??  Bring them out and watch the smiles appear on the faces of the "kids at heart!"  Everyone loves them after a hike or shore excursion on a hot day.
Admittedly, Fun Pops aren't health food.  They're basically sugar water with some flavoring and color. But they are easy.
If you have a bit more space, you can make your own "popsicles" or "ice pops" from fruit juice and/or chunks of fruit, which are a healthier choice.
You can buy molds in almost any housewares department — and in many large grocery stores.  They usually make fairly large popsicles and often contain some sort of stand where they have to sit while they freeze.
A better alternative for the typical boat refrigerator are some of the ones sold on Amazon (I've never seen them locally, but I live in a small town — you might find them in a larger city), which make "ice pops" in individual molds that have lids (not shown in this picture) and can be tucked in almost anywhere, and you can eat them right from the mold.  The Norpro ones seem to get the highest ratings, both for watertightness and not having a funny plastic smell (if yours do have a smell, you can usually get rid of it by soaking overnight in water with either baking soda or a denture tablet):
One of these molds is actually a little smaller than a commercial Fun Pop, but it can't be folded and bent to "tuck in" odd places as the Fun Pops can.
Amazon also has a number of other "ice pop molds" but read the reviews carefully — some have a real problem with not being leakproof (almost every brand has at least one report of a problem; some brands seem to have far more problems than others!).  Consider the size and whether pops can be individually frozen.
These little molds also work well for another favorite summertime treat:  frozen yogurt.  I always used an old mini margarine tub, but these would have been better!
Pin it now! Save it for later!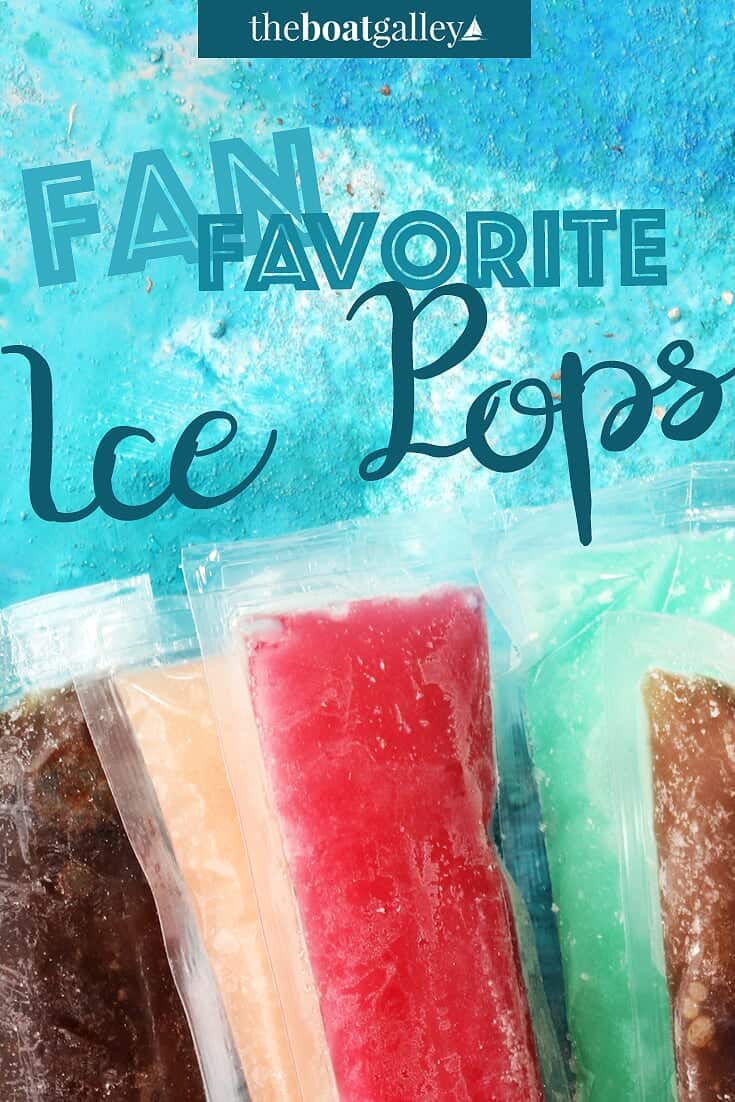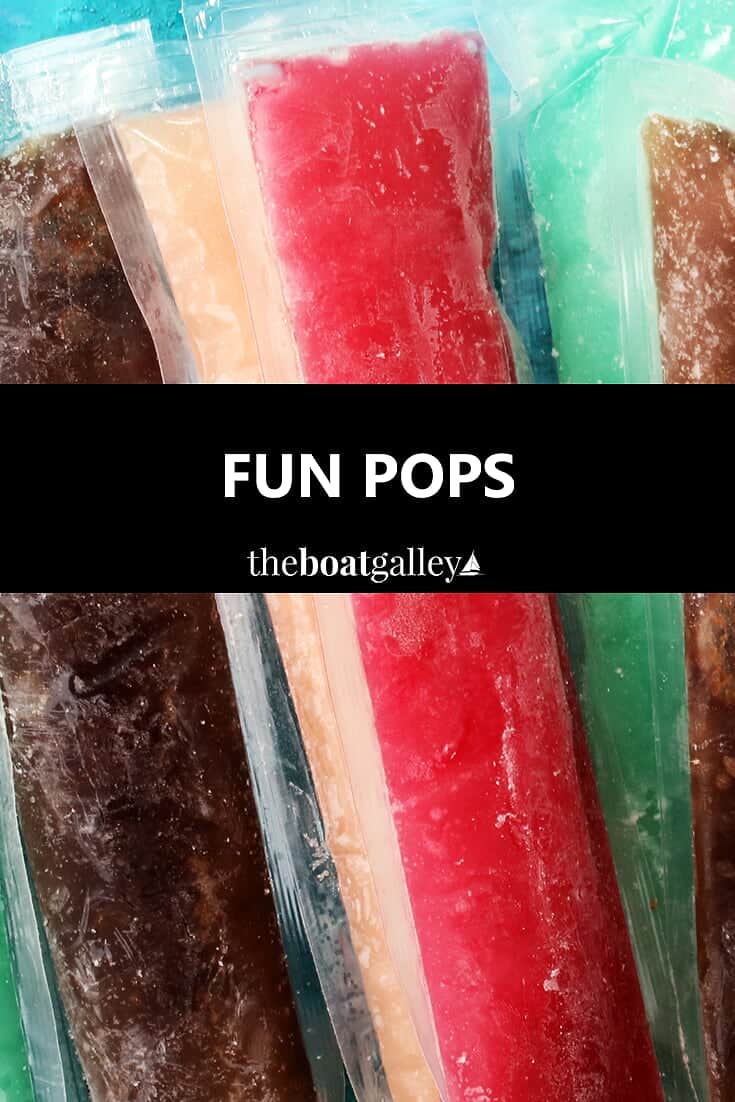 Some links above (including all Amazon links) are affiliate links, meaning that I earn from qualifying purchases. Learn more.