I've had my Aquabot sprayer for over three years now. I love it for how much water it saves while providing better pressure than the faucet or anything else I've tried (great for rinsing dishes). But recently it started leaking from the sprayer nozzle . . . and wasn't holding pressure like it used to.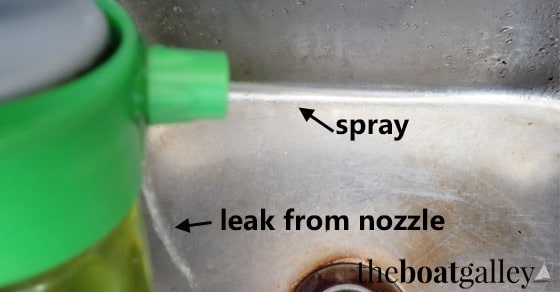 If yours has the same problem, the solution is quick, easy and cheap. All that it takes is a new soft nozzle ($1.50) for the leak. A new lid o-ring for $1 will fix the pressure problem. You can buy parts from Lunatec, the manufacturer — and shipping is only $2.99 (free if your order total $20 or more). Both of these parts are made of soft material and simply wear with use — it's not a manufacturing defect that they have to be replaced.
To replace the soft nozzle, simply unscrew the hard outer nozzle. Pull the old soft nozzle off and push the new one on, being sure to line up the notches. You might want to give the hard nozzle a quick cleaning before putting it back on.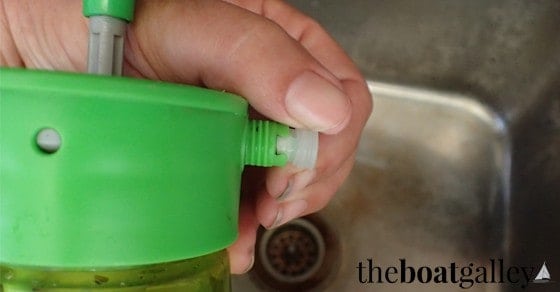 Replacing the o-ring is very straightforward — unscrew the lid just like you would to add water, remove the old o-ring and put the new one on. When I got the new o-ring, I was surprised that it seemed to be a little smaller than the old one — apparently, my three year old one had stretched out! It was a tight fit to put the new one on, and I was surprised at how much difference it made.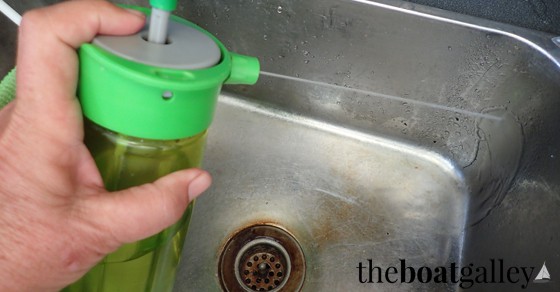 Problems solved — less than $6 total (including the shipping) and my Aquabot works as if brand new and not like one that's been used many times a day for over three years!
Don't have an Aquabot and want one? Buy one from Lunatec or on Amazon or read my post about it.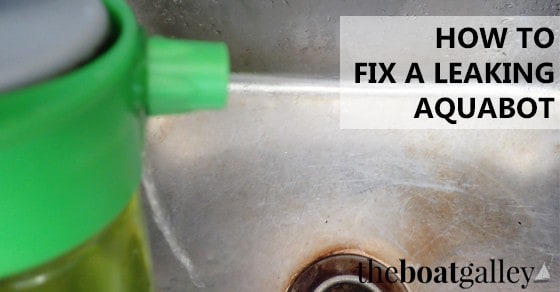 Some links above (including all Amazon links) are affiliate links, meaning that I earn from qualifying purchases. Learn more.