If you don't have the measuring spoon or cup called for in the recipe, here's an easy chart for the equivalent measurement, showing conversions to and from teaspoons, tablespoons, cups, pints, quarts, gallons, fluid ounces and metric measurements all in one.
I suggest printing it out, maybe laminating it, then posting it inside a cupboard in your galley (and in your home kitchen as well, if you're not a full-time liveaboard). A couple of readers also suggested pinning it on Pinterest and right-clicking and saving to your desktop — both great ideas!

Purists will note that some of these are not a perfect mathematical conversion, but rather a functional conversion.  For example, one gallon is actually 3.78 liters — but in everyday use, 4 liters works for one gallon.
Did I miss a measurement conversion that you find useful?  Let me — and the other readers — know with a comment below.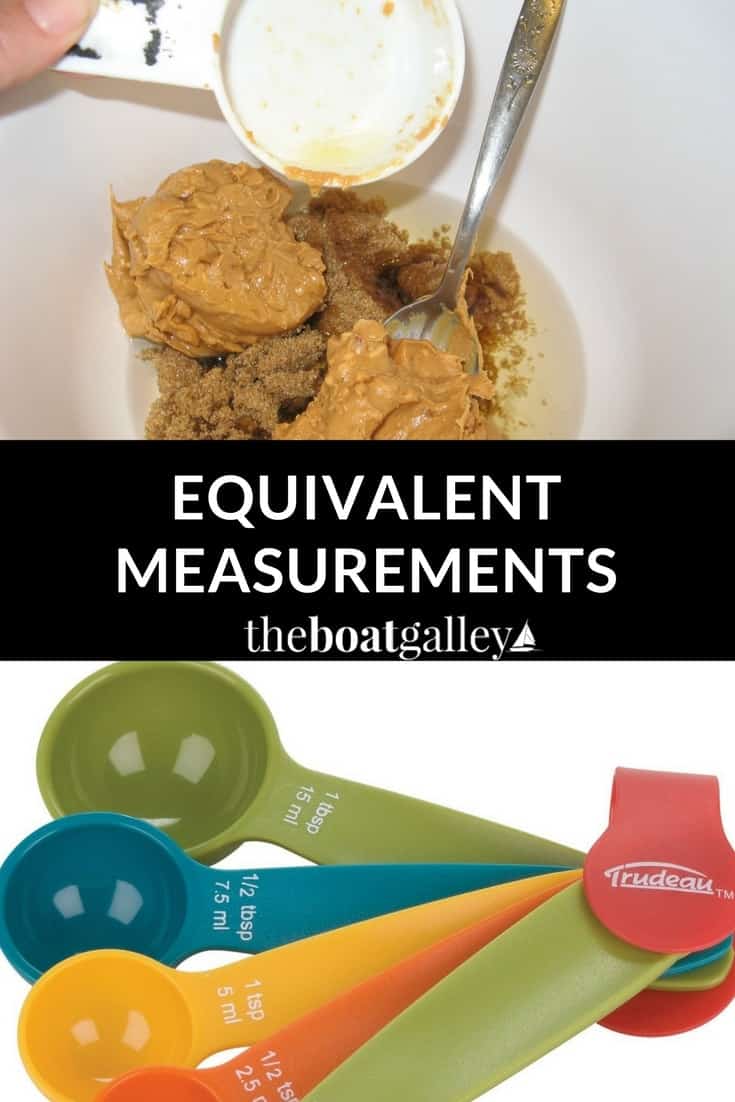 Some links above (including all Amazon links) are affiliate links, meaning that I earn from qualifying purchases. Learn more.