A couple years ago, I broke my right wrist.  Yeah, I'm right handed.  And while the bone has healed, I lost a lot of grip strength.  And I'm not too good with my left hand, either.
Silly as it sounds, one of my biggest problems is been opening jars.  Then I grabbed my Gecko Grip — and it has been so incredibly useful that I just have to write about it again.
Reader and cruiser-in-waiting Julie Lambert invented these while in culinary school.  They were originally designed to go under the ends of a cutting board to make it non-slip, and that's one good use for them on a boat.  But they're also great as a trivet (100% silicone, heat resistant to 500° F.) — in particular putting one under each end of large pans so they don't tip as you serve from them.
And, as I mentioned before, they are great as jar grips.  They work way better than a damp towel or my old standby, my round silicone trivet.  (I do sometimes have to run the lid under hot water as well.)  I just leave one on the counter all the time so it's easy to grab.  The funny thing is that I've noticed Dave using it as well . . . and one day I had to scrub oil off it from where he'd used it to get a better grip on an oil filter (it's non-porous so it's easy to wash pretty much anything off).
For those who have a set of Gecko Grips, I just wanted to remind you how well they work for gripping jars — the more purposes something has, the better, right?  And for those who don't have a set, I really recommend them!
P.S. Dave has found them useful as a pseudo strap wrench, too!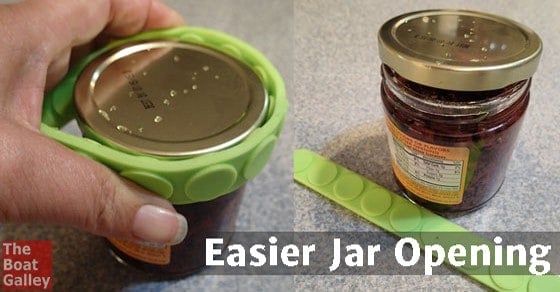 ---
Our FREE Provisioning Spreadsheet
Wondering how much of what foods to take on your next trip? Know just how much to buy of what — all arranged by grocery store aisle — with our handy Provisioning Spreadsheet. Includes detailed instructions to edit it for your favorite foods, how much your family eats, and how long you'll be gone. No spreadsheet skills needed!
It's FREE — get it here.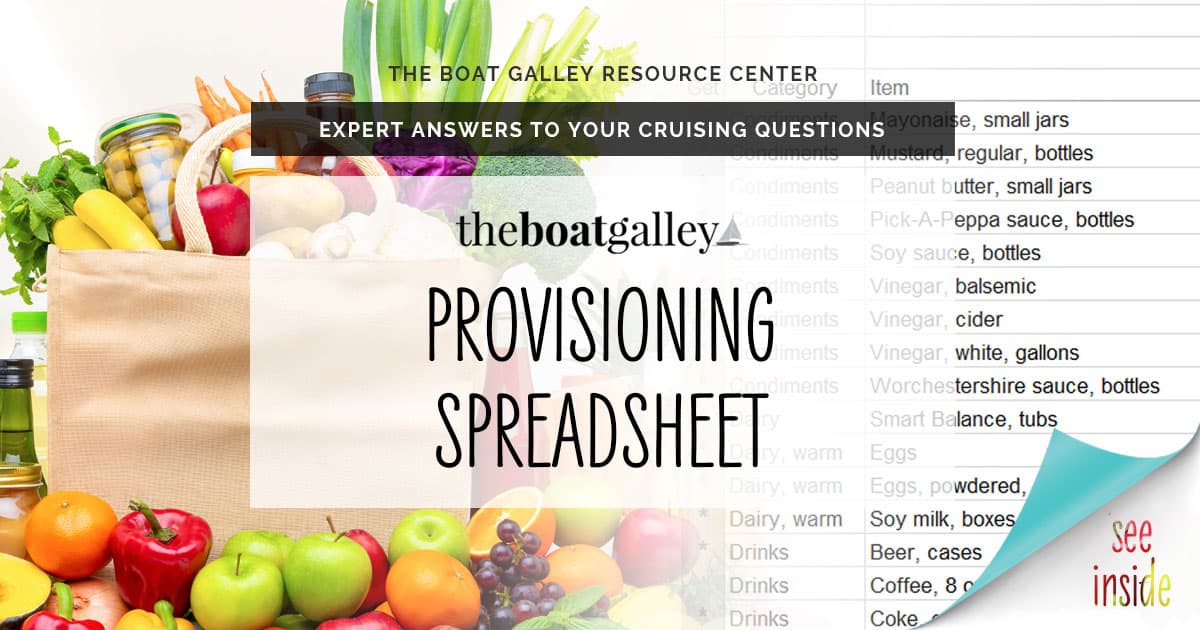 Some links above (including all Amazon links) are affiliate links, meaning that I earn from qualifying purchases. Learn more.