Wondering if living aboard and cruising is worth all the hassle? Suky's wondered that, too, a number of times . . .
"Cruising Stories" are little glimpses of the cruising life. They're not how-to's or travelogues. They're emotional and raw, hitting both the beauty of this life and the tough times. Above all, they're real.
Suky Cannon | Shambala
Suky's a good friend of mine, currently in the Bahamas with her Morgan Classic 41, Shambala. After a "first career" in advertising, she became a US Coast Guard 100 Ton Captain. After several years of working aboard other people's boats and also coaching, Suky purchased Shambala in 2016.
Summers, she's a Captain at the Boy Scouts High Adventure Sea Base in Islamorada, FL, where she teaches Scouts to sail. The rest of the year, Suky offers Taste of Cruising Adventures aboard Shambala in the Bahamas — participatory learning charters that let you experience what the cruising life is all about. She will also advise and coach you on your vessel. Friend her on Facebook and send her a message there or email her at [email protected] if you're interested in chartering or coaching with her.
Suky originally posted this short note in the Facebook Women Who Sail group. She graciously gave me permission to post it here, along with her photos.

Some days I wonder what was I thinking with this big boat & all the work and attention she requires along with systems' steep learning curves continually throwing me a curve. I think about simple daysailors. And then I have a day like today when all goes smoothly, she carries me with the wind easily to my next stop, early enough for a swim, and I am able to drink in peace and quiet & turquoise. For this moment, this day, living aboard feels right. Grateful & blessed.
---
As I was getting ready to publish this, Suky posted another bit of fantastic advice — and a reason why she's such a great coach. I had to add it:
Stay Calm & Keep Sailing ~ Many people ask here, and ask me, what they need to go cruising. I believe the best preparation for cruising or racing is learning to calm yourself when the emotion of fear raises its ugly head. Fear scrambles your mind, you don't think clearly and it can make a dangerous situation life-threatening. Practicing mindfulness and breathing and creating positive affirmations that work for you, is imperative. Practice in your slip, at your mooring, in a traffic jam or when you find yourself getting stressed, knowing this is prep for throwing off the lines.



---
Our FREE Provisioning Spreadsheet
Wondering how much of what foods to take on your next trip? Know just how much to buy of what — all arranged by grocery store aisle — with our handy Provisioning Spreadsheet. Includes detailed instructions to edit it for your favorite foods, how much your family eats, and how long you'll be gone. No spreadsheet skills needed!
It's FREE — get it here.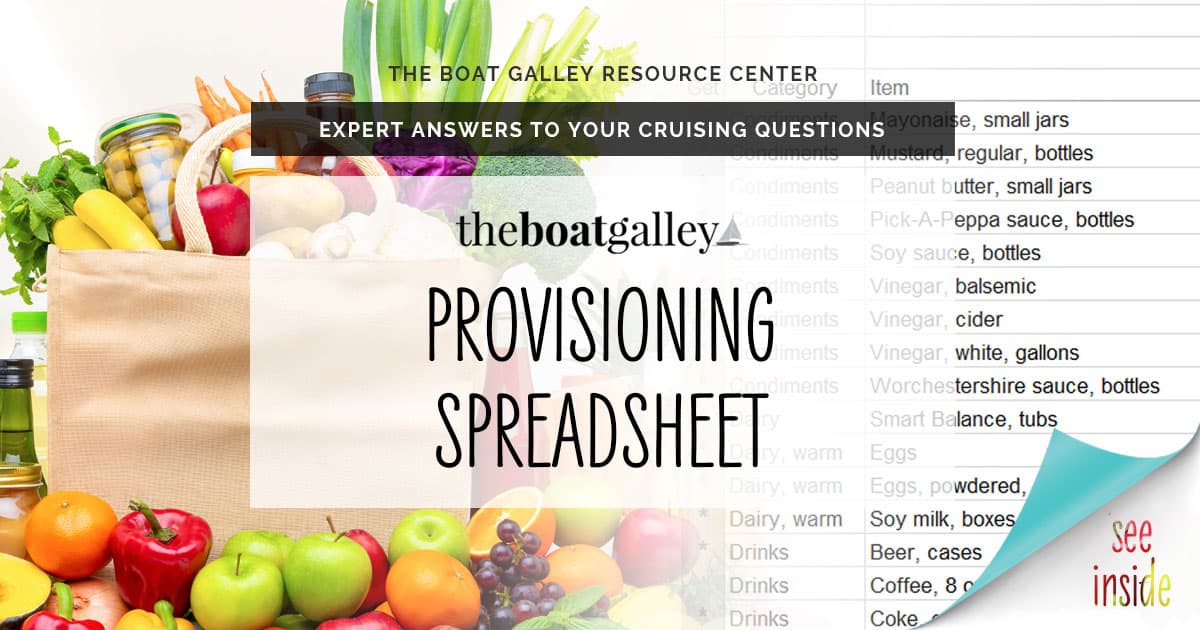 Some links above (including all Amazon links) are affiliate links, meaning that I earn from qualifying purchases. Learn more.