Cruising Stories are tales of life as a cruiser that I've collected from a number of readers and friends, telling the ups and downs, wonders and tribulations of this way of life. Holly Scott has been sailing since she was 3 and is a delivery and charter captain (Mahalo Sailing) and also owns Charlie's Charts. She teaches seminars on all aspects of boat ownership and cruising at boat shows across the country.
Her motto? "Life's too short to stay in your slip."
Holly wrote this on a recent delivery and posted it to the Facebook Women Who Sail group as two separate posts. She graciously allowed me to include them here. Follow Holly (and her business partner Jo Russell) through Mahalo Sailing Adventure's Facebook page.
---
I've been at this sailing stuff literally all my life. It's my living as well as my lifestyle. I am currently doing a delivery northbound up the Pacific coast of Mexico, from Puerto Vallarta to Marina Del Rey, California.
Thoughts from my night watch…
As frustrating as it can be, waiting for a weather window is always worth it.
There is always something new to learn; about boats, weather, routes, cooking, myself, whales, kelp beds and this time, puppies. (We rescued a very young puppy)
Running 24/7 is great if you have sleep issues – sleep for awhile, get up for awhile and go back to sleep.
Making sour cream from scratch works fine for stroganoff.
I love naps.
Cooking meals ahead (while waiting for weather) is a good thing if you have a freezer.
I always enjoy having time to just think about stuff. Make plans, dream, savor the sights….
I love whales and their families. We've seen Humpbacks and Grays this trip. They poop right in the ocean and it's ok. Huge clouds of poop…
Dolphins always make me smile.
Mexican people have to be the nicest folks on the planet.
Engines need love too. And oil and clean fuel and appreciation for all they do.
None of us spend enough time outside.
I hate not flushing toilet paper, but it's not my boat.
Clean hair is one of my favorite things.
Stars! How can there be so many?
A hot shower is such a gift.
Carole Hasse makes amazing sails.
There's so much to do at home, I need to get back. But I'm always melancholy toward the end of a trip out here….
Life is way too short.
Do it now. And don't stop.
---
Ok, more thoughts from this last night watch….
Good autopilots are worth their weight in gold. Don't scrimp.
So are dodgers. This hard top, full enclosure is heaven, even in Mexico/So Cal.
There is a Pan Pan tonight on the VHF that a 'Mexican National' is in the water near the border. I can only wonder and hope he is found and rescued alive. Just trying to get to a better life…?
Gray whales migrate thousands of miles every year from the Bering Sea to Baja and back. That's three countries each way. They don't need visas or passports. Borders don't matter to them. Why do they matter to us? Seriously.
There is more trash in the water in So Cal than in Baja.
There is more light pollution too.
For those of you interested in whale poop details, dumping a holding tank is very similar.
I find I check the Navionics app on my phone more than the GPS because it's quick and easy to see where we are and how far something is. Not a substitute, however.
There is life without cell signal, WiFi and Facebook. It's kind of nice, once you get used to it.
I prefer Garmin nav instruments over Raymarine. Getting to know B&G… I think I like them too.
Chocolate covered espresso beans rock.
We have met 'friends' at every stop on this delivery. Thank you WWS [Women Who Sail]. Offers of meals, rides, get-togethers, drinks, showers… I wish we could have visited with every one of you.
Even after all these years and miles, the more I do, the more I want to do.
It will be good to get home to my cat Charlie.
And my boat.
And the next adventure.
BVI, unless Charlie and I sneak out on the boat for a few days.
Almost time to wake the next watch….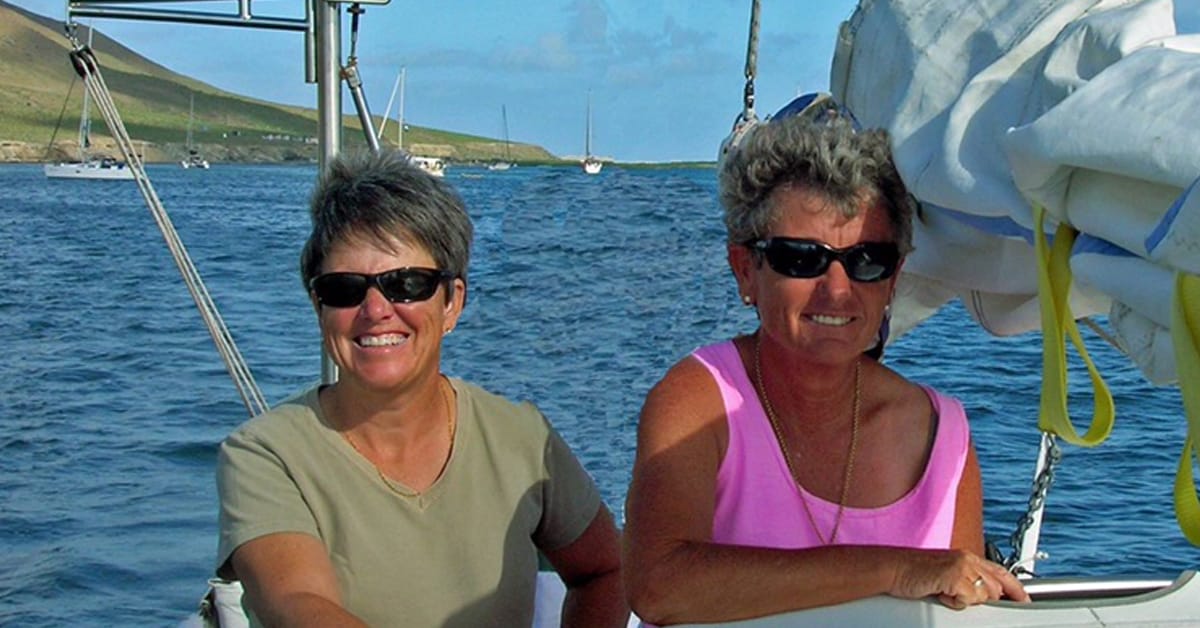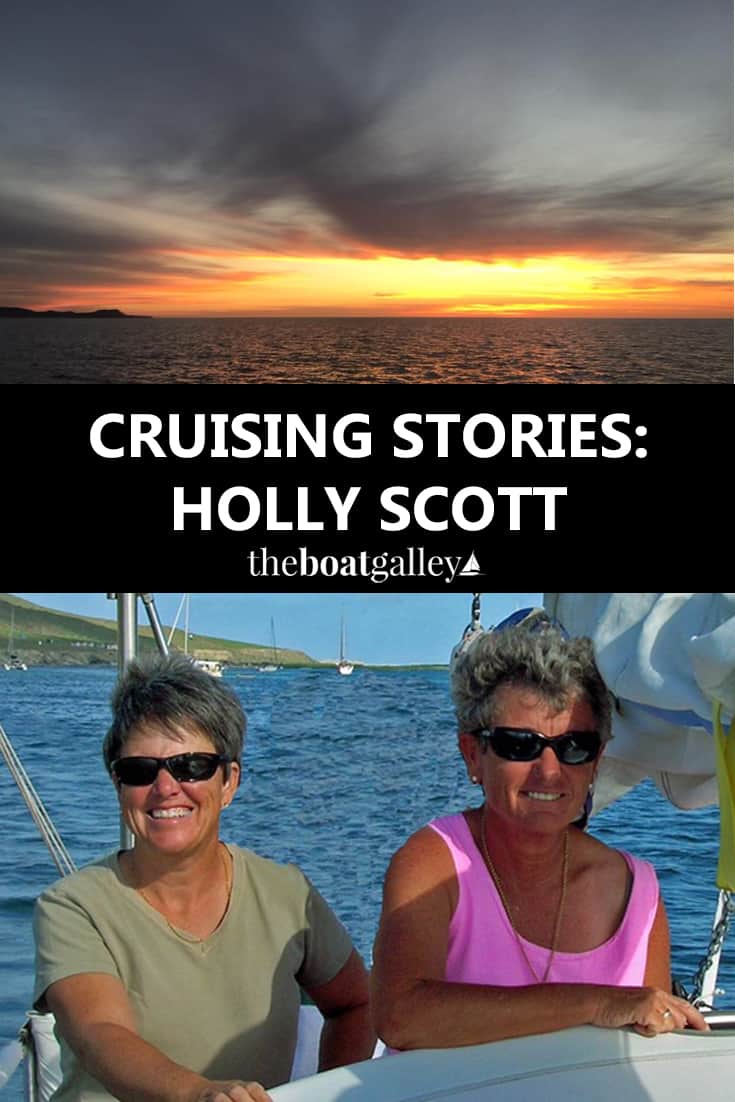 Some links above (including all Amazon links) are affiliate links, meaning that I earn from qualifying purchases. Learn more.