Okay, we're installing a composting head – a Nature's Head to be exact – and know that we can use either sphagnum peat moss or coconut coir as the composting medium.
Assuming that we can easily get both, what are the pros and cons to each? Is there something else you think is even better?
I know that coconut coir is the sustainable choice, but I'm wondering about other factors as well:
Cost?
Size in relation to how long it lasts?
Weight?
Ease of using (for example, does one tend to fly around more when you open a new package)?
Bug/fly/other critter attraction?
Smell?
Anything else?
Tips and info greatly appreciated (and I'm sure by TBG readers who are thinking about converting to a composting head, too) – leave your thoughts in the comments below. Comments left on Facebook will also be imported.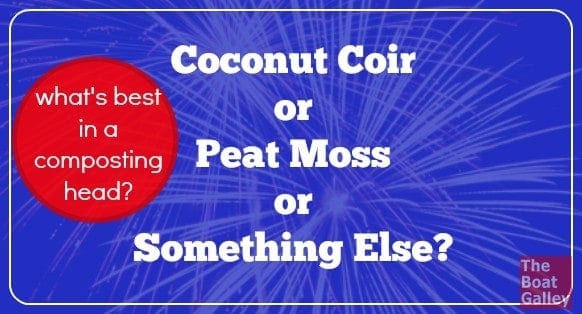 Some links above (including all Amazon links) are affiliate links, meaning that I earn from qualifying purchases. Learn more.