I previously talked about holding tanks and what size is reasonable for actually living on a boat.
One way to get away from a holding tank is a composting toilet. A few years ago, a boat with a composting head was a rarity. Now they're becoming much more common.
According to people to have them, there are several advantages:
No need for pumpouts; much longer time you can be away from a place to get rid of "compost"
Lighter weight
Nothing to clog — almost no way that it becomes unusable
Much less smell
Can be used on the hard
There are three main brands of composting heads for the marine market:
Nature's Head (using of the links on this site to Nature's Head will get you an automatic $25 discount at checkout on the purchase of one of their toilets)
We are seriously considering switching to a composting toilet aboard Barefoot Gal and I know of several other people who are also thinking about switching. UPDATE: yes, we did switch to a Nature's Head and are very happy with our choice.
Those of you who have a composting toilet: would you be willing to share your thoughts with us and anyone else thinking of switching to a composting toilet?
If so, please leave a note with the brand you have, how long you can typically go between emptying the liquids and the solids, features you particularly like/dislike about the model you chose or composting toilets in general, and — if you installed it yourself — how difficult the installation was and how long it took.
Thanks!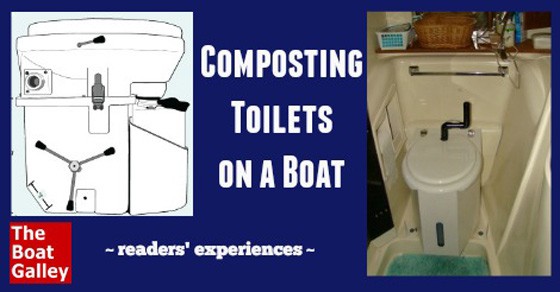 Some links above (including all Amazon links) are affiliate links, meaning that I earn from qualifying purchases. Learn more.