Paper, permanent, or no filter at all? Here's a quick review of the choices available and the pros and cons of each.
Most of us are familiar with the paper coffee filters that come in a variety of shapes and sizes for various coffee makers.
Basket and cone filters are generally easy to find in larger cities, even outside the US. In a pinch, you can even use a paper towel as a filter (depending on the paper towel you may have to use a double thickness to slow down the rate at which coffee goes through, so that it steeps enough).
In addition to the more common filters, there are also disc filters for percolators that fit just in the bottom of the perk basket as well as wrap filters that totally encase the grounds. If you want to use a filter with a perk system, the wrap filters do a much better job of containing the grounds and simplifying the clean up. They're a little more expensive, but worth it.
And the truth is that percolators don't HAVE to use a filter – it just makes the clean-up easier and can filter some of the oils and very fine pieces of the coffee grounds out. But for many, the "no filter needed" is one of the primary advantages of using a percolator. A French press doesn't even have an option to use a separate filter.
The other option for drip coffee makers, preferred by a number of cruisers, is to use a reusable filter, also called a permanent filter. These have the same shape as the paper filter, but are made of metal mesh. They don't trap as many oils and extremely fine particles that the paper filters do – some people like this, others don't. It's a matter of personal taste.
Permanent filters have to be washed daily (best with a little nail brush) so that oils and sludge don't build up and render them useless, and this uses water. The flip side is that the permanent filter can be stored right inside the drip basket, and so doesn't take up extra space like the paper filters do. You never have to try to find filters in a remote spot and there's also the environmental side of not throwing out a piece of paper every day. All in all, it's a matter of personal choice and which is the biggest problem for you.
If you want a permanent filter, here are some that get high marks without costing a fortune:
---
Our FREE Provisioning Spreadsheet
Wondering how much of what foods to take on your next trip? Know just how much to buy of what — all arranged by grocery store aisle — with our handy Provisioning Spreadsheet. Includes detailed instructions to edit it for your favorite foods, how much your family eats, and how long you'll be gone. No spreadsheet skills needed!
It's FREE — get it here.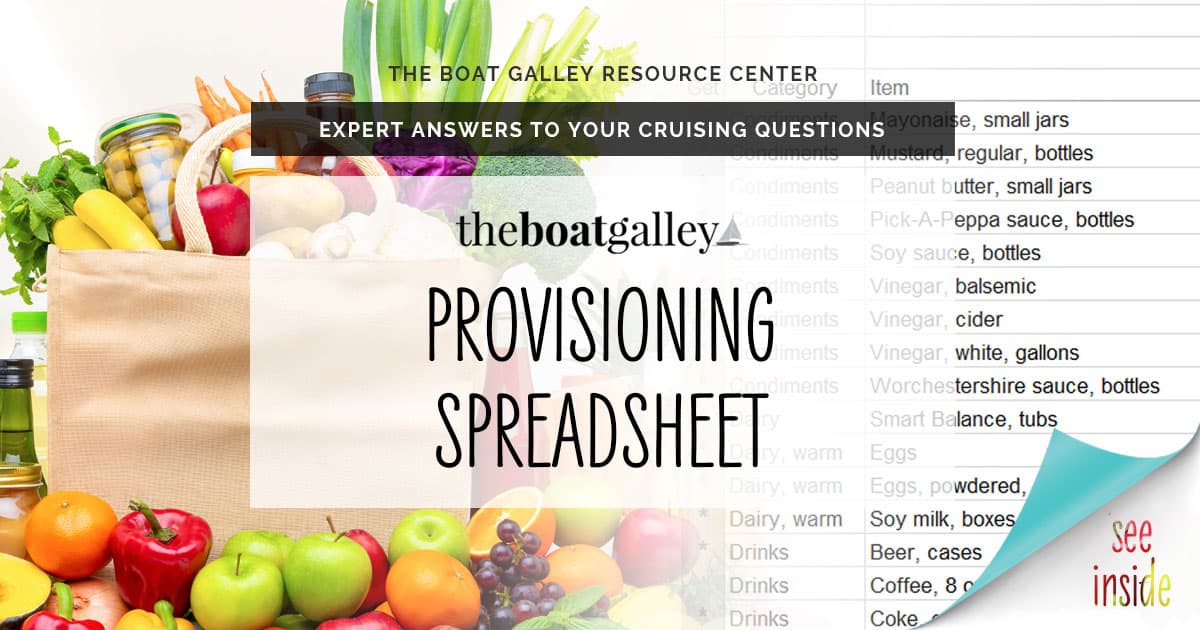 Some links above (including all Amazon links) are affiliate links, meaning that I earn from qualifying purchases. Learn more.