Over a year ago, I wrote about using denture tablets to clean a coffee basket (like a Mr. Coffee basket or a manual drip cone). And that does work pretty well.
But I've now found a way that's faster, uses less water and does an even better job.
It also works well on reusable Keurig filters and on permanent coffee filters (I'm still not wild on the permanent filters — read here — but this does help with the build up if you use one). All of these get some build up from the coffee oils that just doesn't come off with regular dish washing.
So what's this better way? Spray it with some Krud Kutter (read about it here or see it on Amazon) and then use a bent toothbrush to scrub a bit (it takes about a minute to bend a toothbrush, see how to do it here). Krud Kutter is non-toxic and doesn't leave any taste or smell — just rinse well. It took no time at all and no hard scrubbing; I use the bent toothbrush to get into the little nooks and crannies.
For the record, after seeing how well this worked, I also tried the same basic technique with a couple types of dish soap and also with Awesome degreaser. I wondered if it was just having a brush to scrub with that made a difference. Nope. None of these worked nearly as well as Krud Kutter, although without the brush, I couldn't get the nooks and crannies clean even with the Krud Kutter.
I tried this first with my Melitta cone. No before pictures as I didn't expect it to be a revelation, but suffice to say that it's been really hard to clean down at the bottom of the "V" shape. Here's the after — not bad for a 10-year-old cone that's seen a lot of use!

Here's a before and after on the Mr. Coffee basket. Yes, the "before" is disgusting and I'm ashamed to show it, particularly as it took about a minute to change it to the "after:"


I thought that cleaning with denture tablets made things a lot better, but Krud Kutter and a bent toothbrush takes "easier and cleaner" to a whole new level.

---
Our FREE Provisioning Spreadsheet
Wondering how much of what foods to take on your next trip? Know just how much to buy of what — all arranged by grocery store aisle — with our handy Provisioning Spreadsheet. Includes detailed instructions to edit it for your favorite foods, how much your family eats, and how long you'll be gone. No spreadsheet skills needed!
It's FREE — get it here.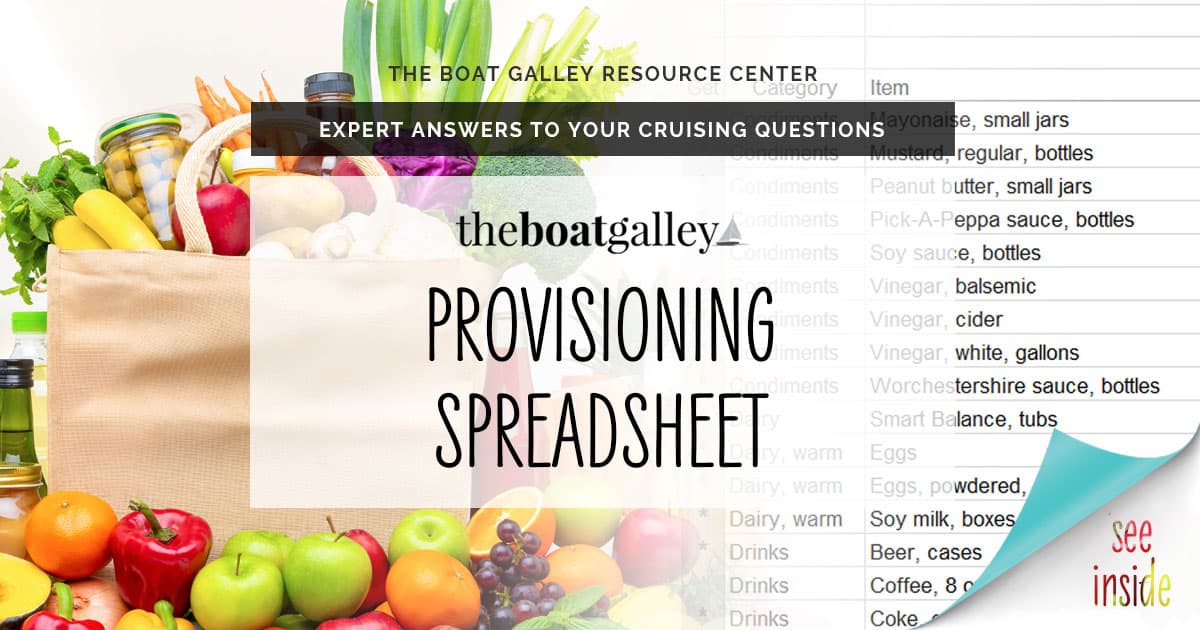 Some links above (including all Amazon links) are affiliate links, meaning that I earn from qualifying purchases. Learn more.