As I made peanut butter cookies (YUM!) the other day, I was reminded of something my mom taught me when I was young.  We didn't have a dishwasher at the lake cabin, or perhaps I should say that I was the dishwasher.  And I complained mightily about having to wash sticky gunk such as peanut butter out of measuring cups and making a mess of the dish rag without really getting anything clean.
She said that if I'd measure stuff in the right order, I wouldn't have the problem.  Huh??
And so I learned to use the same measuring cup and measure any dry ingredients (sugar, brown sugar) first.  No residue in the cup, okay.  Then the oil, which left a slight film on the measuring cup.  Then the peanut butter, which now wouldn't stick to the cup with the oil on it.  I've gotten so that if I am using peanut butter or molasses in a recipe without oil, I either wipe the measuring cup with a few drops of oil or give it a squirt of Pam before measuring the "gunky" ingredient.
Similarly, if you measure dry ingredients (flour, sugar, cocoa, oatmeal, etc.) before wet ingredients, there won't be a mess in the cup.
Can you tell that I really don't like washing dishes?  And if I have to, I don't like getting a lot of crud in the dish rag? Especially on a boat where I don't want to use water unnecessarily to rinse it out?

---
Our FREE Provisioning Spreadsheet
Wondering how much of what foods to take on your next trip? Know just how much to buy of what — all arranged by grocery store aisle — with our handy Provisioning Spreadsheet. Includes detailed instructions to edit it for your favorite foods, how much your family eats, and how long you'll be gone. No spreadsheet skills needed!
It's FREE — get it here.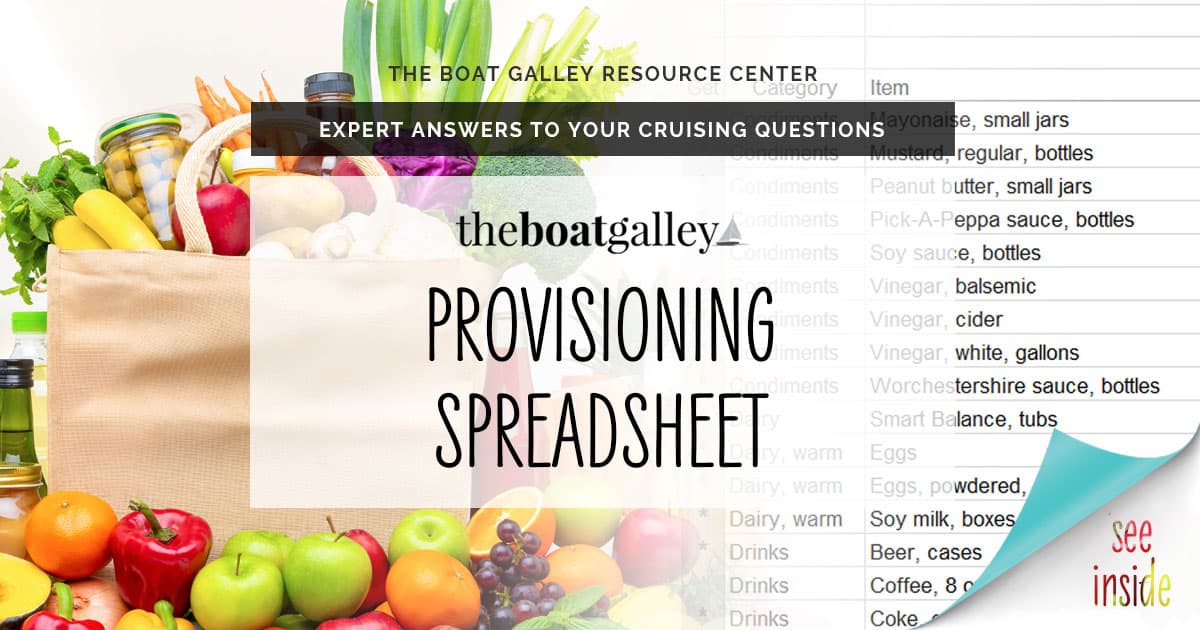 Some links above (including all Amazon links) are affiliate links, meaning that I earn from qualifying purchases. Learn more.