It's an old cruiser trick to put a couple of bay leaves in flour, cereals, box mixes and other foods made from grain to keep weevils out. All you need is a couple in every container. For box mixes, I take the inner pouch out and put it in a Ziploc with a bay leaf or two.
For flour, I'd do the same with "stored" bags of flour and then put a couple of bay leaves into my canister for the "in use" stock.

The only problem was that when I went to use the flour from the canister, I had to try to find the bay leaves before I accidentally put them into whatever I was mixing. More than once I'd find part of a bay leaf as I mixed cookie dough or bread. And then I'd be trying to fish it all out.
A better way finally hit me. I always leave a measuring scoop in the canister. Why not just put the bay leaves in the scoop? That way, they're easy to remove before I measure out flour for my recipe.
I've been doing this for several months now and it seems to be just as effective as when I was sticking the bay leaves into the flour.
Talk about a simple solution!
---
Our FREE Provisioning Spreadsheet
Wondering how much of what foods to take on your next trip? Know just how much to buy of what — all arranged by grocery store aisle — with our handy Provisioning Spreadsheet. Includes detailed instructions to edit it for your favorite foods, how much your family eats, and how long you'll be gone. No spreadsheet skills needed!
It's FREE — get it here.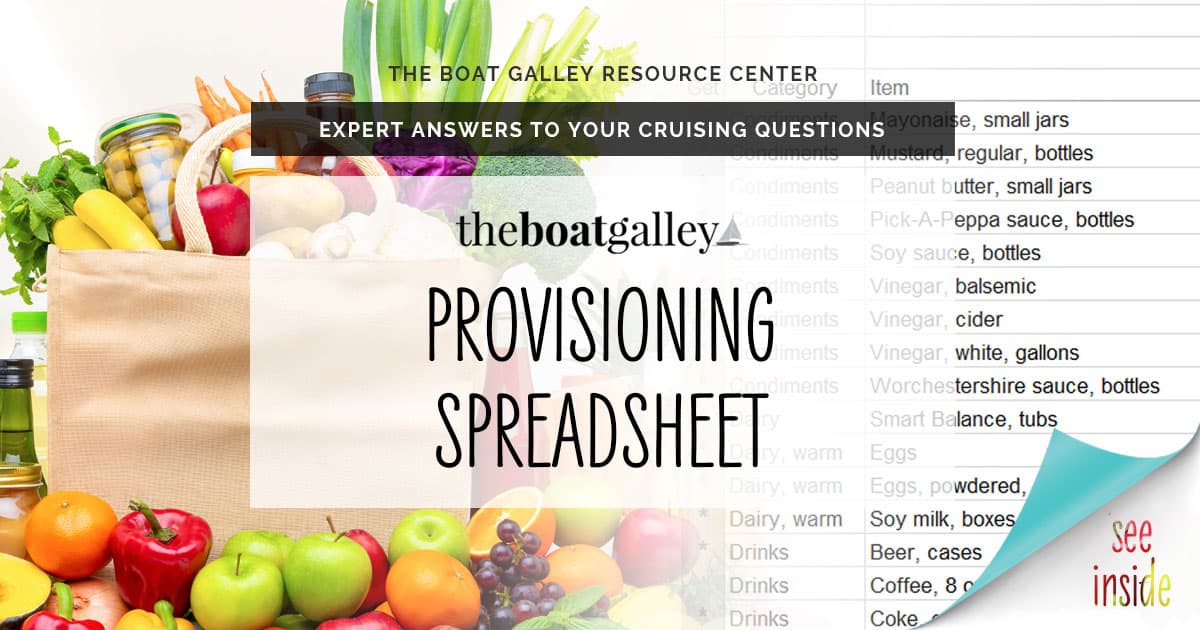 Some links above (including all Amazon links) are affiliate links, meaning that I earn from qualifying purchases. Learn more.