Two days before we left the Bahamas, my Aquabot for rinsing dishes broke.
We were badly waked by a cigarette boat leaving our anchorage and while I managed to grab many loose items, I couldn't reach the Aquabot and it crashed to the floor.
The knob for pumping it up had broken off . . . or rather, the piston shaft had broken off just below the knob.
I love my Aquabot and put a new top on the list of things to buy as soon as we returned to the US. For those who aren't familiar with the Aquabot, it's a small tank sprayer the size of a water bottle. Perfect for rinsing dishes, small clean ups on deck and 101 other things on board a boat. Read more about them here.
Amazon only sells the top and bottle as a package and since my bottle was fine, so I turned to Lunatec Gear, the company that makes the Aquabot. I knew they sold just tops.
Guess what? I didn't have to buy a whole new top! They sell parts. And the part I needed only cost 75 cents (plus $2.99 for shipping).
So if something on your Aquabot breaks (yes, things do break when you have an active lifestyle), you don't have to buy a whole new one. It comes apart quite easily for repair or cleaning and it's intuitive how to put things back together.
Get parts here:
To enlarge the image of the parts, click on it. When the picture shows up on a black background, click the double-ended arrow at the upper left corner of it to expand it again to a size where you really can see it. All parts are just $0.50 to $1, with US shipping $2.99 for total orders less than $20. Parts can be shipped internationally.
I really like companies that design products so that they can be repaired and then make the parts readily available. Lunatec Gear rocks!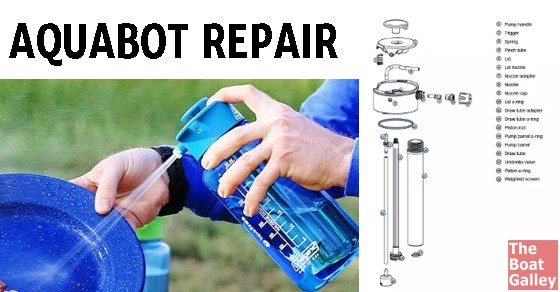 ---
Our FREE Provisioning Spreadsheet
Wondering how much of what foods to take on your next trip? Know just how much to buy of what — all arranged by grocery store aisle — with our handy Provisioning Spreadsheet. Includes detailed instructions to edit it for your favorite foods, how much your family eats, and how long you'll be gone. No spreadsheet skills needed!
It's FREE — get it here.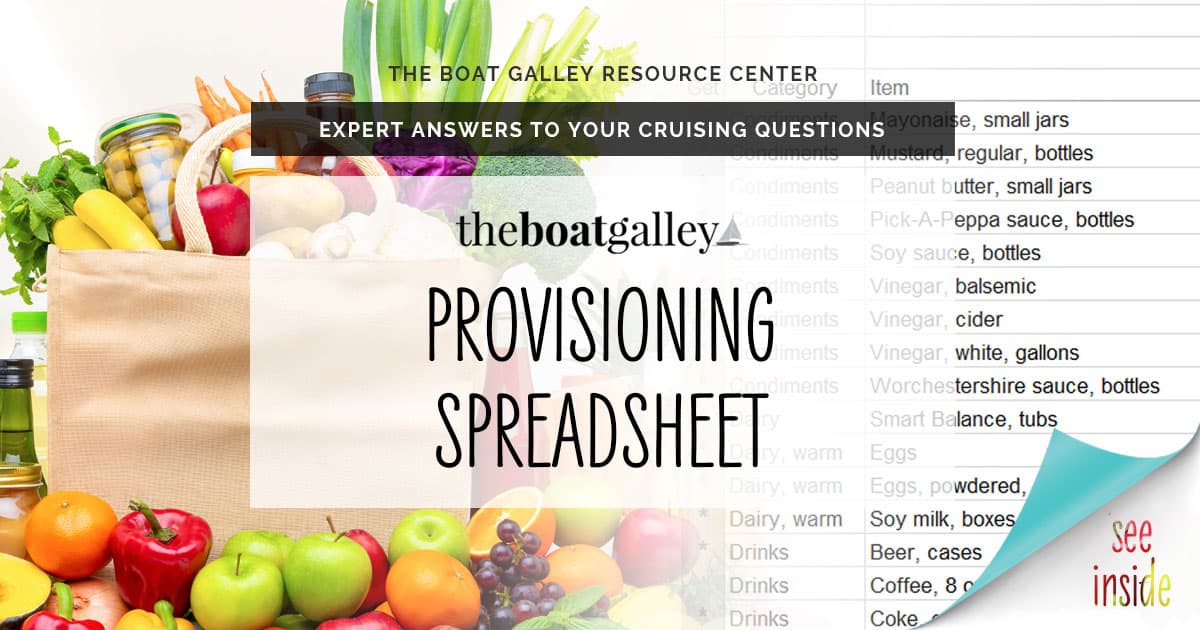 Some links above (including all Amazon links) are affiliate links, meaning that I earn from qualifying purchases. Learn more.