I've always used a soup ladle for more than just soup, but as sort of a general-purpose "serving spoon" for many things that were hard to dish up with a serving spoon.  Soup, chili, spaghetti sauce, shaped pasta, gumbo, jambalaya . . . well, you get the idea.
With just Dave and me at home, I tend to serve up in the kitchen.  And so a deep serving "spoon" — the soup ladle — was great for transferring lots of things from the pan to the plate.
And then we moved aboard Que Tal.  And I discovered something interesting as I brought my box of kitchen stuff aboard.  There wasn't a single drawer anywhere on the boat, let alone in the galley, that was long enough to hold a soup ladle.
Oh my.  I can't really overstate the feeling that went over me.  That's when it really hit me that we were making a huge change in our lifestyle.  Were we up to it?  Yeah, I know.  Over a soup ladle.
A few days later, as I was making cookies, I realized that I did have a short-handled "soup ladle" on the boat.  My measuring cups.
You know what?  They work perfectly.  In lots of ways better than a long-handled soup ladle since the short handle means that I've got more control over it (and control is always good on a boat).  The one-cup measure holds about the same amount as my old soup ladle.
Better yet, not only do they fit in the drawer, I already had them!  Nothing new to find a place for.
And with that, it hit me again that yes, cruising was going to be different than living on land.  But we'd find solutions to the problems.

---
Our FREE Provisioning Spreadsheet
Wondering how much of what foods to take on your next trip? Know just how much to buy of what — all arranged by grocery store aisle — with our handy Provisioning Spreadsheet. Includes detailed instructions to edit it for your favorite foods, how much your family eats, and how long you'll be gone. No spreadsheet skills needed!
It's FREE — get it here.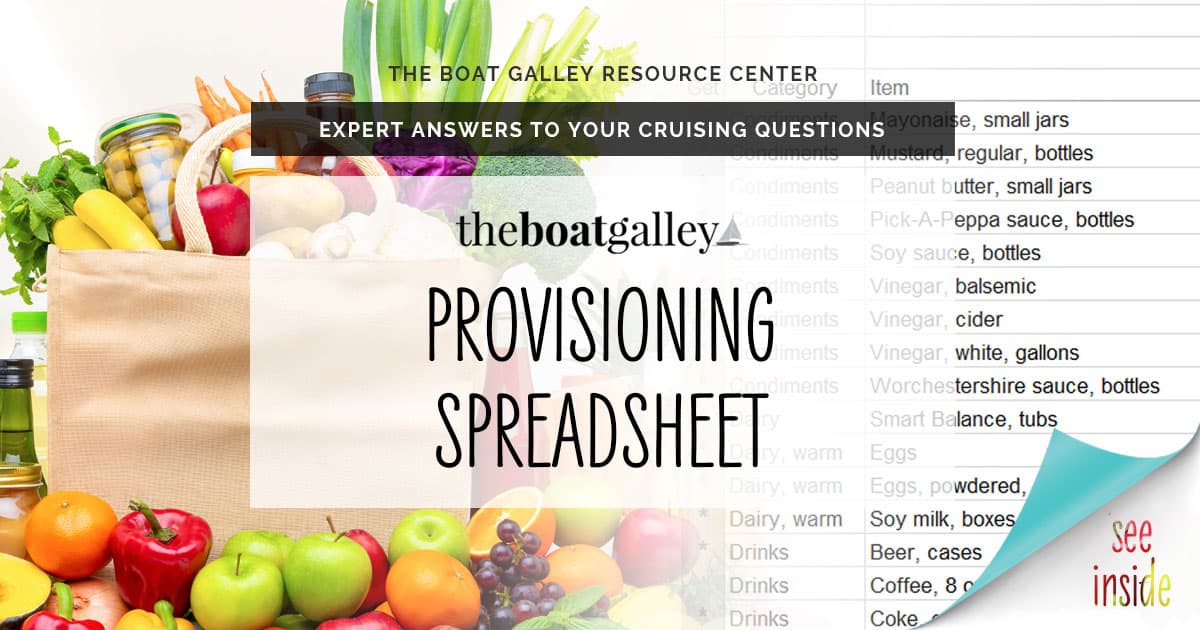 Some links above (including all Amazon links) are affiliate links, meaning that I earn from qualifying purchases. Learn more.